Taliban reportedly use 'beautiful' boys to infiltrate, kill Afghanistan police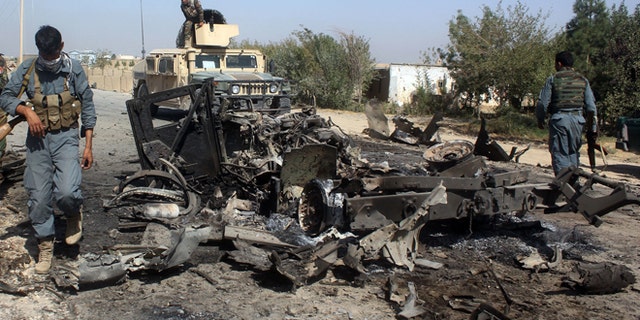 Taliban leaders in Afghanistan reportedly are using an unusual Trojan horse against national police: "beautiful" young boys held as sex slaves to get past checkpoints and kill police officers.
The AFP reported that the attacks in southern Afghanistan have been crippling to the force and exploit the practice of "bacha bazi," which mean "boy play."
The ancient custom is popular despite ISIS attacks on gay men in the region, according to the report.
"The Taliban are sending boys—beautiful boys, handsome boys—to penetrate checkpoints and kill, drug and poison policemen," Ghulam Sakhi Rogh Lewanai, a former police chief in Uruzgan, said. "They have figured out the biggest weakness of police forces—bacha bazi."
One policeman, who survived an attack, said a commander's sex slave, a teenager, went on a shooting spree, killing a total of seven.
"He brought the Taliban inside and poked all the bodies with rifle butts to see if anyone was alive," he said.
The Afghan government and insurgents have been fighting a 15-year war and the disarray within the Taliban has complicated those efforts. The Taliban have continued to launch major attacks on government forces despite the internal conflict, and the war has shown no sign of calming down over the past year.