Take a tequila tasting at 40,000 feet, but be prepared to shell out $500K for trip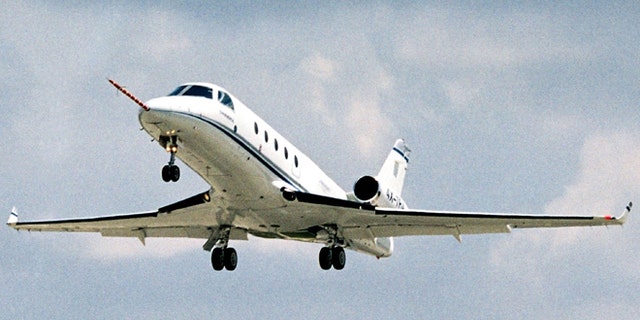 Three liquor-loving entrepreneurs are taking the idea of a tasting flight to a higher level ...approximately 41,000 feet high.
Founder of the award-winning Tequila Avión Ken Austin, master tequila distiller Alejandro Lopez and Josh Capon, chef at El Toro Blanco restaurant in New York, have launched a package – also called Tequila Avión – which jets up to 10 guests to-and-from Jalisco in Mexico onboard a private Gulfstream plane and lets them sample some of the most coveted bottles of tequila on earth.
Besides the tasting, guests will also be treated to a private tour of Avión's distillery, learn how to concoct their own tequila by selecting and harvesting an agave from their own fields and enjoy a world class dinner by Capon at the Lopez family's private home — all while bunking down at the top Mexican beach resort, Las Alamandas, for two nights.
To capture all the memories, a professional photographer will accompany guests on the trip and a personal butler will keep glasses full of tequila. Guests will also receive a customized bottle of a "never released tequila."
If you think that the $500K price tag is a little too steep, just listen to how founder Austin explained the trip when he told MTV that the exclusive package "exemplifies our mission to create sought-after products and once-in-a-lifetime experiences while celebrating the Avión liquid, which is at the core of everything we do."