Taiwan not likely to dig China's plan for $80B tunnel connection, say experts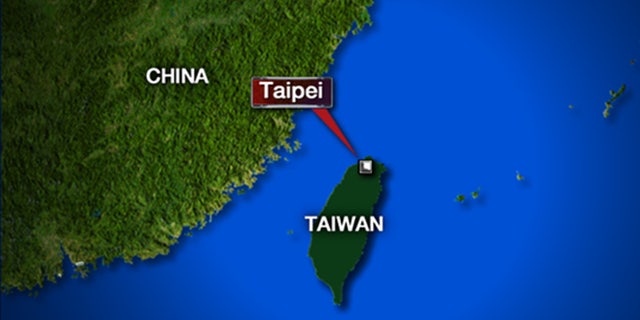 NEWYou can now listen to Fox News articles!
China's latest plan to link the mainland to Taiwan, either by bridge or via a tunnel that would be triple the size of the one under the English Channel, is sure to heighten long-simmering tensions between the two countries.
China, which has always claimed dominion over Taiwan, recently approved a State Council plan for a highway that would connect Beijing to Taipei, which would stretch 1,200 miles, including a 111-mile span over or under the straits that separate the nations. Such a project has been discussed for at least a decade, but was recently approved as part of China's National Highway Network Plan for 2013-2030, according to the South China Morning Post.
[pullquote]
"Construction of such a bridge would increase the anxiety in Taiwan about the potential for greater pressure from Beijing to engage in political talks about reunification," Bonnie Glaser, a senior advisor and China Studies Chair for the Center for Strategic and International Studies, told FoxNews.com.
It's not clear whether the span across the Taiwan Strait would be a bridge or tunnel, but the latter is the more likely option, according to a report from Stratfor. It could cost as much as $80 billion and would be three times the length of the Channel Tunnel connecting the United Kingdom and France.
Taiwan has been estranged from China since the 1950s, and the Taiwan Strait "represents the most physically formidable and symbolically inaccessible barrier to Beijing's objective of eventual reunification with the island," according to Stratfor. At times, military tensions between China and the U.S. allied Taiwan have reached the point where fears of war breaking out were legitimate.
But tensions have eased in recent years, with Taiwan taking an "economic first, politics later" approach with the mainland while Beijing has struck a conciliatory tone. In July, the two nations agreed to a plan to supply water from the mainland to Kinmen with a new pipeline. But a span between the two countries could give China a beachhead that would allow it to more easily force unification, say experts.
"The plan has been considered by Beijing for several years," Glaser said. "It is envisioned as a means to promote further economic integration, which the mainland hopes will enable eventual political unification. The government and most of the people in Taiwan are less enthusiastic."
An undersea tunnel connects the mainland's Fujian province with northern Taiwan. The part of the strait chosen for the crossing was due to the short distance across the strait. However, due to a staggering price tag and unresolved technical problems, it could take the next 20-30 years to come to fruition, experts say.