Taiwan ex-premier heading delegation to Trump inauguration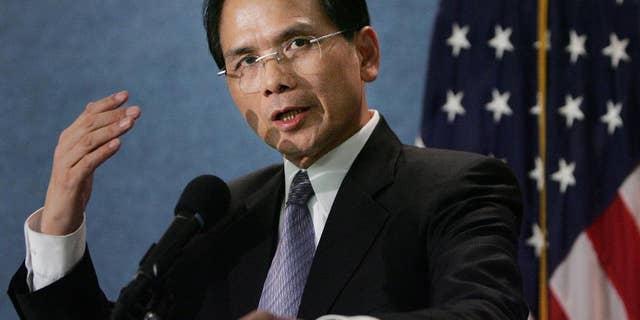 NEWYou can now listen to Fox News articles!
BEIJING – A former Taiwan premier will represent the island at Donald Trump's inauguration Friday.
Yu Shyi-kun will be joined by lawmakers and local government officials representing both the ruling Democratic Progressive Party and the opposition Nationalists.
The U.S. has no formal relations with Taipei in deference to China, which claims the island as its own. However, the two maintain robust informal ties and Washington sells Taiwan arms and is legally bound to regard any threat to the island as a matter of grave concern.
Trump upset decades of diplomatic precedent by talking by phone with Taiwanese President Tsai Ing-wen shortly after his victory in November's presidential election. Last week, he said in a newspaper interview that Washington's "one China policy" under which it recognized Beijing in 1979 was open to negotiation.