Taiwan activist stands trial in China for state subversion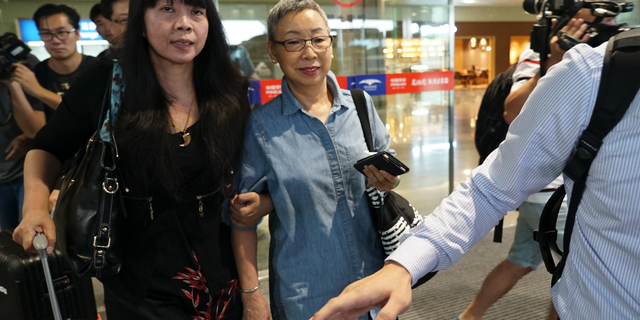 YUEYANG, China – A Taiwanese activist is standing trial in China accused of subversion of state power, the first prosecution of a nonprofit worker on criminal charges since Beijing passed a law tightening controls over foreign non-governmental organizations.
The trial of Lee Ming-che began Monday at the Yueyang City Intermediate People's Court in central China, surrounded by a tight security cordon. Guards told reporters to leave the area.
Lee is accused of subversion of state power, a vaguely defined charge often used by authorities to muzzle dissent and imprison critics.
Lee's wife arrived at the courthouse Monday morning after arriving in China on Sunday. The activist's mother is also attending the trial.
Lee had conducted online lectures on Taiwan's democratization and managed a fund for families of political prisoners in China.