Taco Bell employee who refused to serve sheriff's deputies gets fired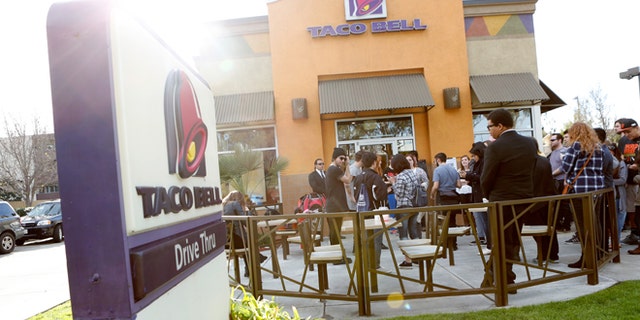 NEWYou can now listen to Fox News articles!
An Alabama Taco Bell employee refused to serve two sheriff deputies and now the employee is off the job.
Lee County Sheriff Jay Jones said that the cashier at the Phenix City Taco Bell told his deputies that the restaurant doesn't serve law enforcement officers Saturday night, the Ledger-Enquirer reported.
The deputies thought the cashier was kidding. She wasn't.
Another restaurant patron apparently agreed with the cashier, deputies said.
But the district manager for Taco Bell said that it isn't the company policy and promised that it would be dealt with.
By Sunday night, the employee was fired, the Ledger-Enquirer reported.
Jones agreed that it wasn't the business at fault, but that it was one individual.
For more stories visit fox13memphis.com
Like us on Facebook
Follow us on Twitter & Instagram