Syria's state media says troops have captured rebel-held town near Lebanon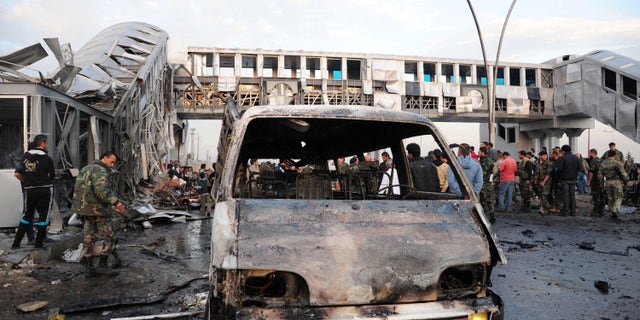 DAMASCUS, Syria – Syrian state TV says government forces have captured a western town near the border with Lebanon, a week after opposition fighters seized it.
The Britain-based Syrian Observatory for Human Rights confirms troops are almost in full control of Deir Attiyeh, whose population is nearly a third Christian.
President Bashar Assad's forces launched an offensive this month in the rugged Qalamoun region north of the capital and along the Lebanese border in an attempt to prevent the flow of fighters from its western neighbor.
Last week troops captured the town of Qara, one of the biggest in the area. A day later the rebels launched a counteroffensive and captured the nearby Deir Attiyeh.
The fighting forced thousands of Syrians to flee to Lebanon.