Syrian state media says journalist for pro-government TV station dies of wounds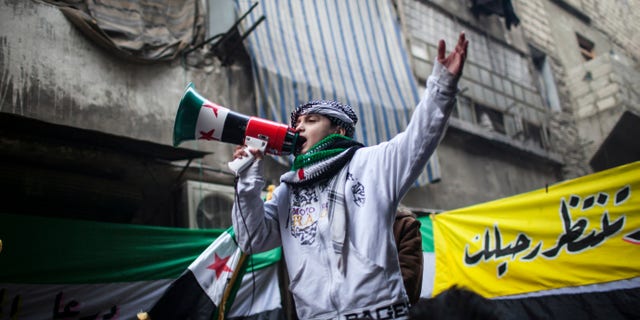 BEIRUT – Syria's official news agency says a journalist for a pro-government television station has died of wounds sustained in shooting attack in the suburbs of the capital, Damascus.
The state-run SANA agency says that Suheil al-Ali of Addounia TV died on Friday, four days after a "terrorist" fired on him as he was going to work.
Fighting has raged for weeks in neighborhoods and towns around Damascus as rebels fighting to topple President Bashar Assad press on with an offensive to take the city, the seat of his power.
Syrian state media refers to opposition fighters as terrorists.
The rebels frequently target regime officials and pro-government reporters.