Syrian state media say government troops have pushed deeper into strategic town near border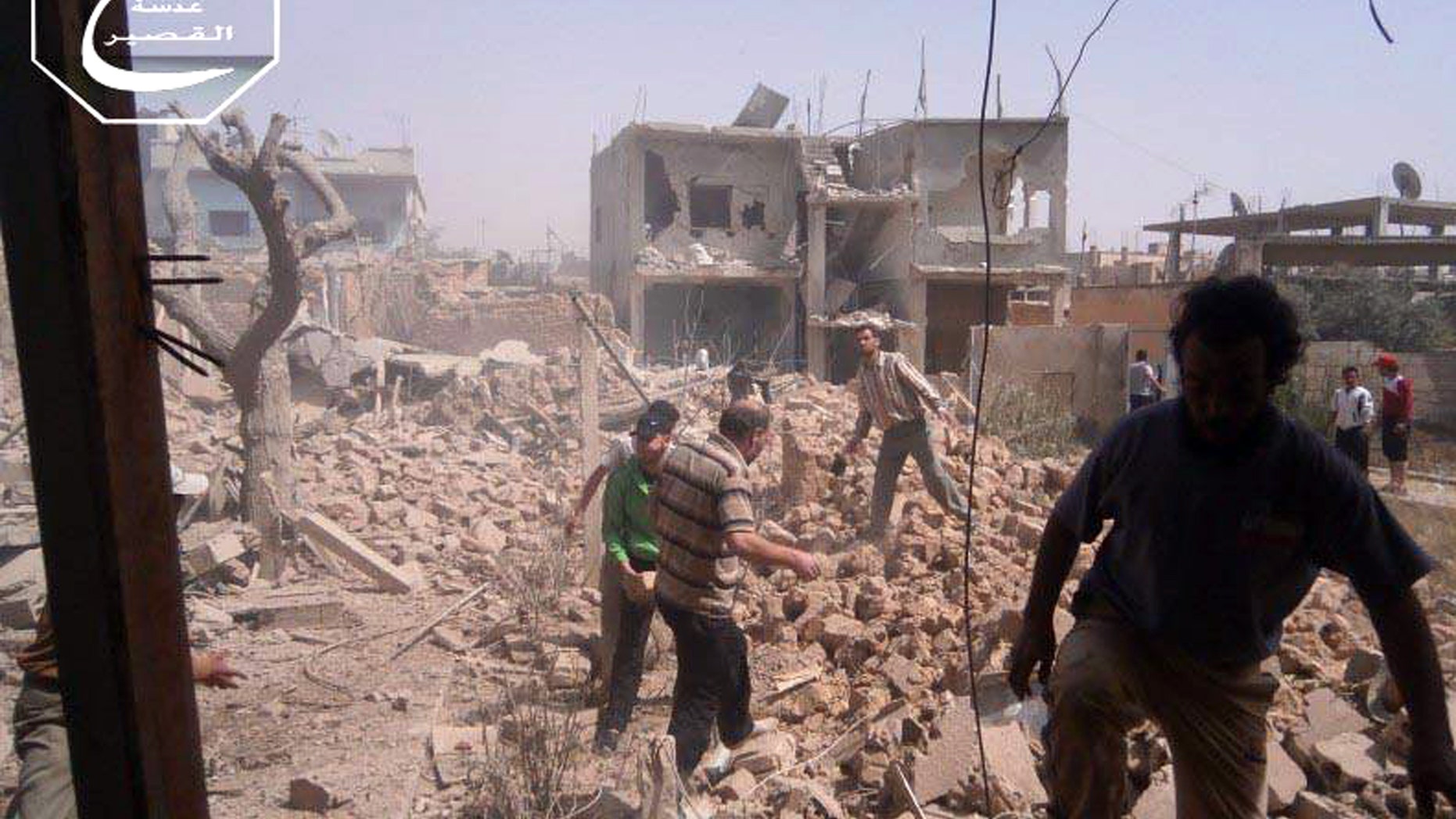 BEIRUT – Syrian state media say army units have pushed deeper into a strategic town near the Lebanese border and are fighting street battles with the rebels.
The SANA news agency says President Bashar Assad's troops took control of most of the town of Qusair on Monday.
But the state news service also says government forces are still fighting "terrorists" in several town districts. The Syrian regime claims there is no civil war in the country but that the army is fighting foreign-backed terrorists trying to topple Assad's government.
Fighting has raged around the rebel-held Qusair for weeks. The regime on Sunday launched a fresh push to regain control of the town in central Homs province.
More than 70,000 people have been killed in Syria since March 2011.