Syrian rebel spokesman decries US-British decision to suspend nonlethal aid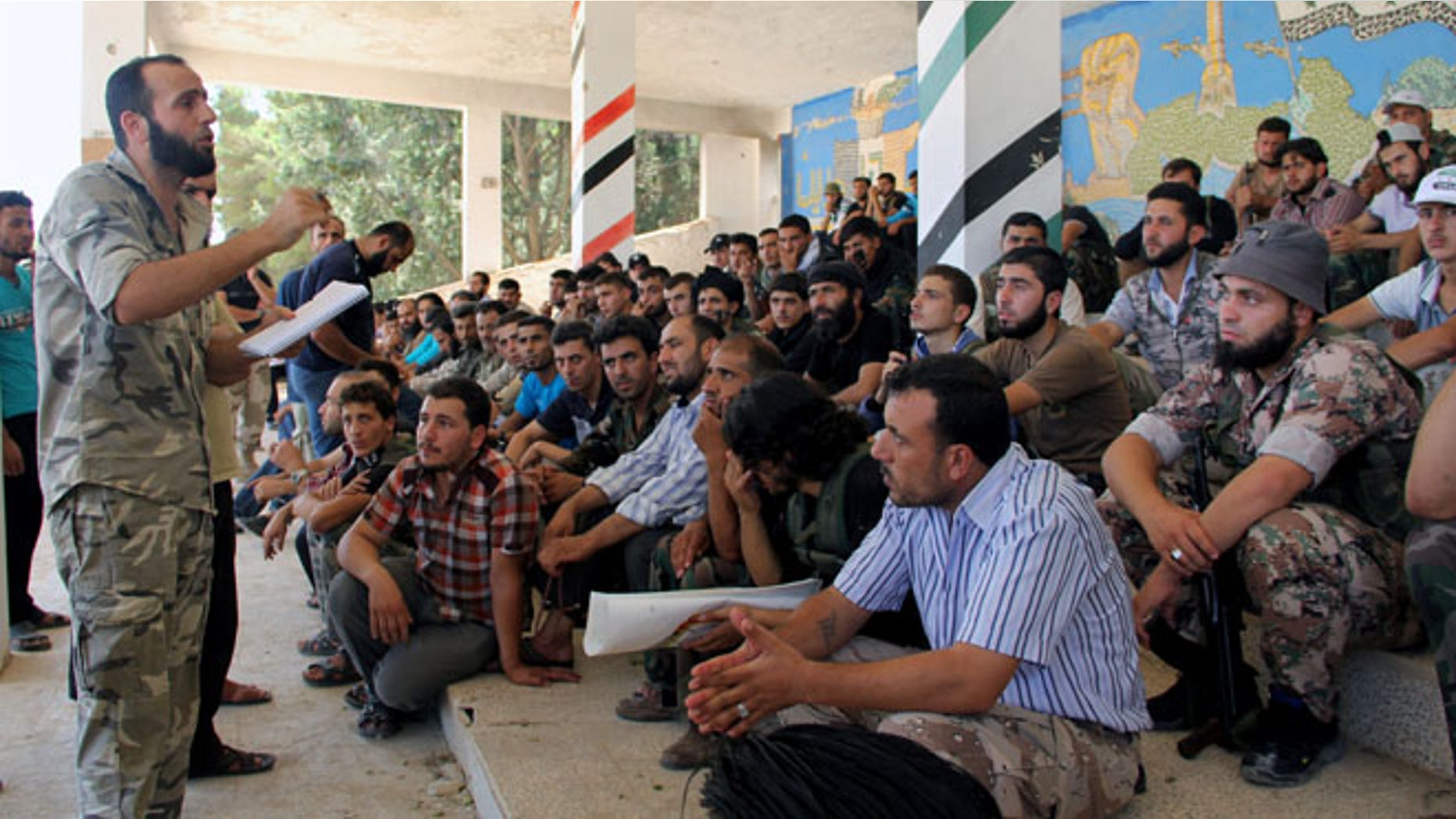 A U.S.-British decision to suspend nonlethal aid to opposition fighters in northern Syria was taken impulsively and in haste, a spokesman for Syria's main Western-backed rebel group said Thursday, adding that he hoped it would soon be reversed.
The decision came after Islamic militants seized warehouses containing U.S. military gear that was intended for the Western-backed main rebel faction. It reflected Western fears of the growing strength of Al Qaeda-linked forces among the rebels fighting President Bashar Assad's troops.
The suspension also dealt another blow to the Syrian opposition, highlighting diminishing international support for their cause as the extremists rapidly expand their hold across rebel-held territories.
"We believe it was a hasty decision and we are in contact with our British and American friends ... to reconsider this decision," said rebel spokesman Loay al-Mikdad.
He said the suspension of aid will have negative effects on the Syrian people and not only the Free Syrian Army. "The Syrian people need every assistance and we believe that the American and British friends will review this decision," he said.
U.S. and British officials said Wednesday that humanitarian aid such as food and blankets would not be affected by the suspension.
Their decision to halt aid came a few days after Islamic opposition factions took control of FSA bases and warehouses containing U.S. military gear intended for moderate fighters, as well as advanced weapons storages at the Bab al-Hawa crossing between Syria and Turkey.
The warehouses belonged to the FSA's Supreme Military Council, led by Gen. Salim Idris, a secular-minded, Western-backed moderate. Idris could not be immediately reached for comment on the suspension.
The takeover of the bases by the Islamic Front, a new alliance of six of the most powerful Islamic rebel groups in Syria, was an embarrassing setback for Idris, who has already seen his influence greatly diminished by the rise of Al Qaeda affiliated militants flush with cash, weapons and battleground experience.