Syrian president's wife says she's the 'real dictator' in leaked emails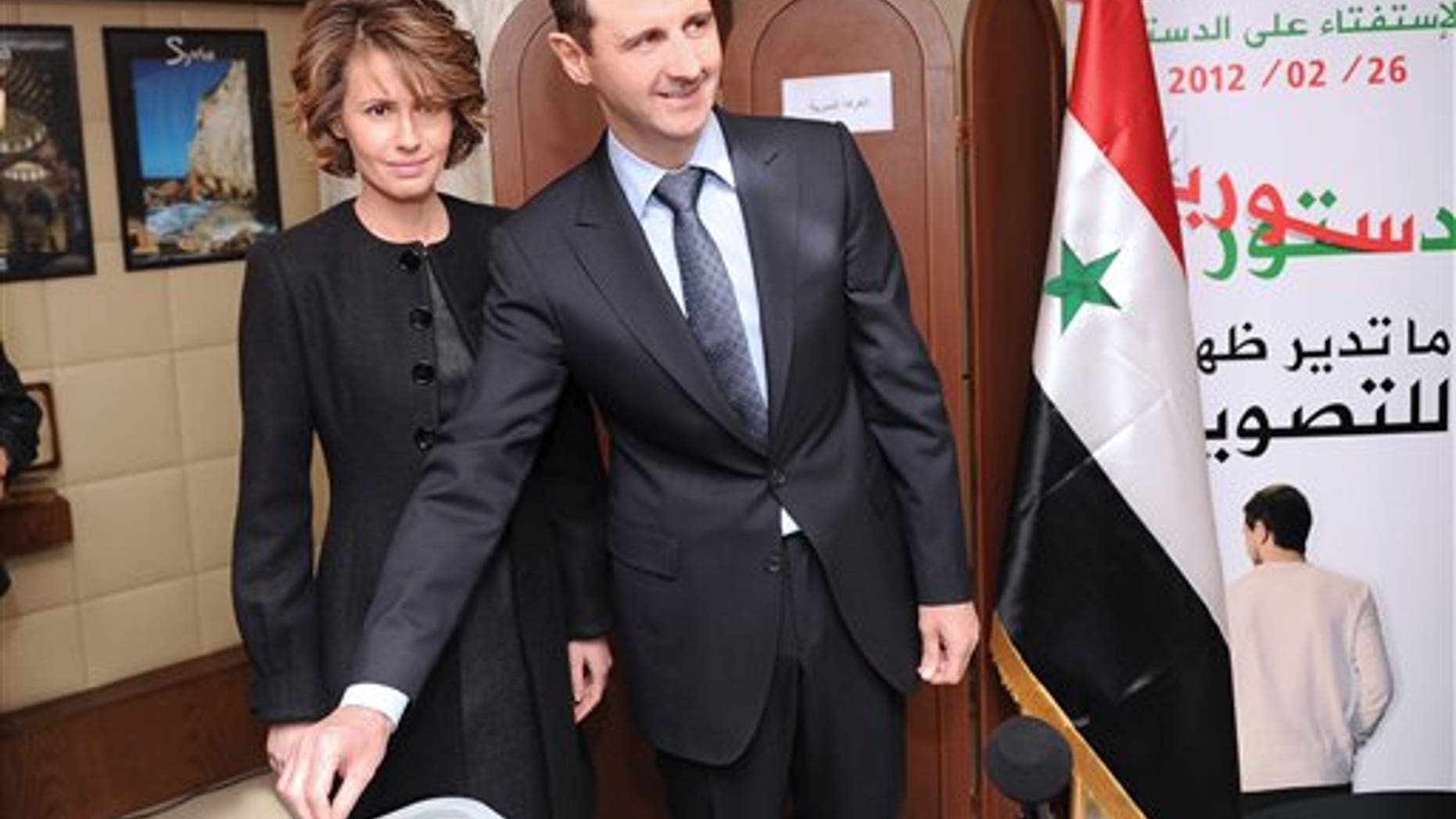 DAMASCUS, Syria – The wife of Syrian president Bashar al Assad told a friend she was the "real dictator" in the family, leaked emails revealed Monday.
Asma al Assad, 36, apparently showed no remorse for the deaths of thousands of Syrians in the brutal crackdown on protests and backed her husband in a series of emails to aides, friends and family.
Around 3,000 messages were obtained by activists and then passed on to several media outlets including The (London) Daily Telegraph.
On Jan. 17, she circulated an email with a joke aimed at the people of Homs -- shortly before the Syrian regime launched a military strike on the city that saw hundreds killed.
She also praised Assad for being "very strong, no more messing around," and in another email complained that ABC News had unfavorably edited an interview with him.
She said, "As for listening -- I am the REAL dictator, he has no choice..."
The mother of two, who was born in Britain and studied at a university in London, was forced to shop online using an alias after international sanctions were brought in over the bloodshed in Syria.