Syrian government troops, backed by Hezbollah, capture several villages south of Damascus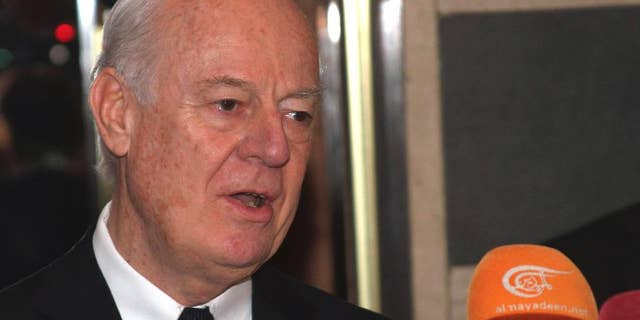 BEIRUT – Syrian state media and an activist group say government forces backed by Lebanese Hezbollah fighters have captured several villages south of the capital, Damascus.
Syrian state television quoted an unnamed military official as saying that the troops have gained control of the village of Deir Maker on Wednesday morning, as well as the nearby areas of Tal al-Arous and Tal al-Sarjeh.
The Britain-based Syrian Observatory for Human Rights said the attack was spearheaded by Hezbollah fighters, adding that they have captured the town of Deir al-Adas and nearby hills.
The group said 20 opposition fighters were killed in the area on Tuesday.
Syrian opposition fighters and members of the al-Qaida-linked Nusra Front had been advancing in southern Syria for months, capturing wide areas and moving closer to Damascus.