Syrian activists: ISIS has recaptured Palmyra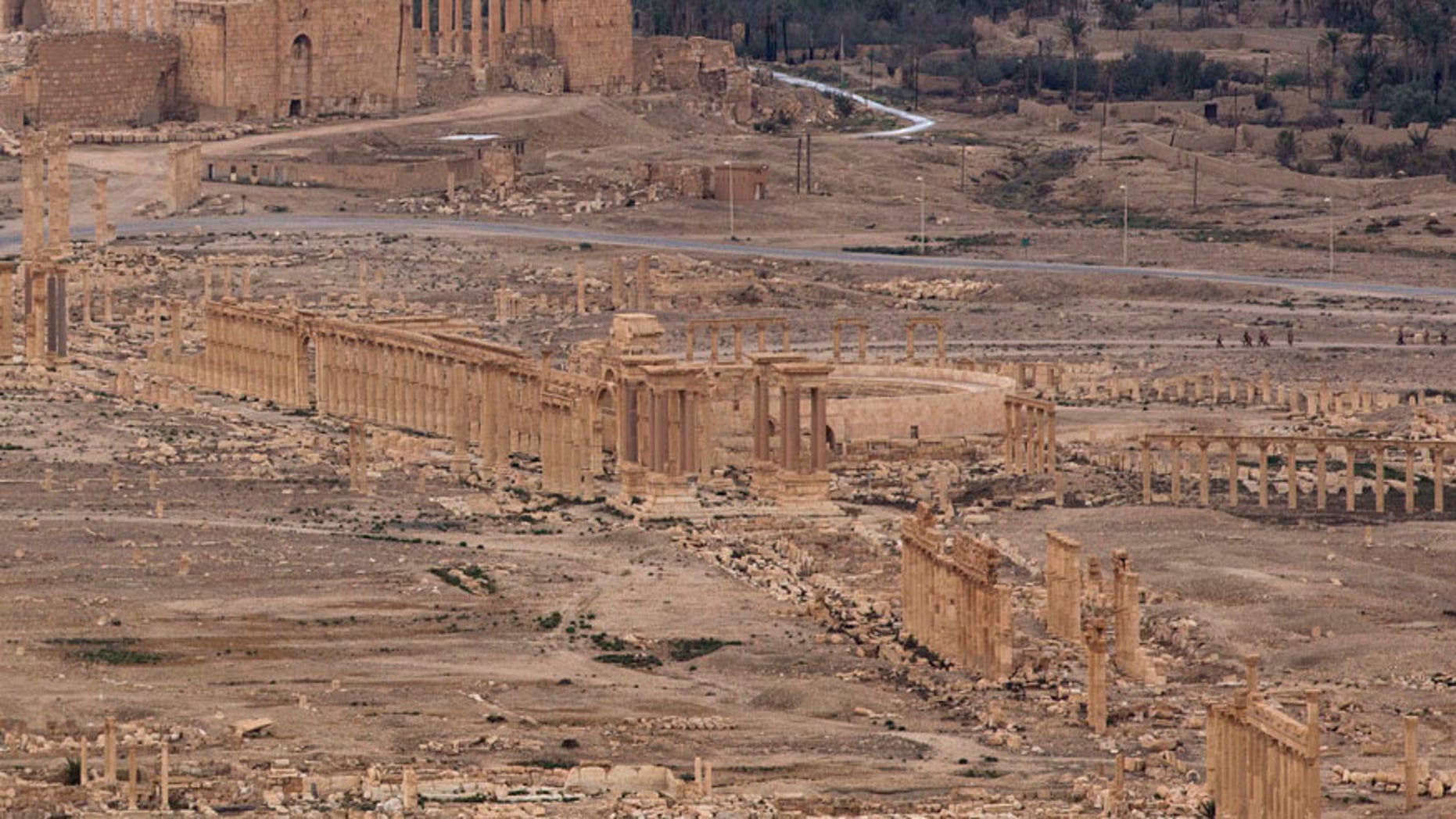 BEIRUT – Islamic State militants seized the ancient Syrian town of Palmyra on Sunday from government troops despite a wave of Russian airstrikes, a major advance after a year of setbacks in Syria and neighboring Iraq.
Backed by Russian air power, the Syrian government had recaptured Palmyra, home to towering 2,000-year-old ruins, to great fanfare in March. But the militants have been steadily advancing in recent days while the government has waged a major offensive against rebels in the northern city of Aleppo.
The Britain-based Syrian Observatory for Human Rights and the Palmyra Coordination group said IS militants fought their way into the town in a multi-pronged assault, forcing government forces to retreat to the south.
Russia had earlier claimed to have repelled an IS attack on Palmyra, saying it had launched 64 airstrikes overnight that killed 300 militants. But hours later, the activists said IS had seized a castle just outside the town that overlooks its famed Roman-era ruins.
Palmyra was a major tourist attraction before the civil war broke out in 2011. IS seized the town last year and held it for 10 months. During that time it dynamited a number of temples and destroyed other artifacts.
Over the last year, IS has suffered a string of defeats in both Syria and Iraq, losing several towns and cities it had captured in 2014. The group is currently locked in a fierce battle with U.S.-backed Iraqi forces in the northern city of Mosul.
U.S. Defense Secretary Ash Carter arrived in Baghdad earlier Sunday on an unannounced visit to assess the progress of the Mosul battle. He was to meet with American commanders and Iraqi leaders.