Syria opposition claims no progress on Syria aid convoy, prisoners' release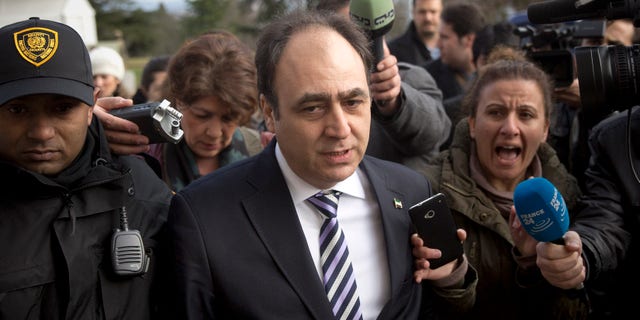 GENEVA – Syria's opposition says there has been no progress on aid convoys reaching a besieged city in central Syria and the release of prisoners from government jails.
Opposition spokesman Monzer Akbik says talks on a political transition in Syria are beginning Monday regardless. "We will start talking about a new Syria," he told reporters in Geneva as the government and opposition delegation sat down again with a U.N. mediator for talks.
A tentative agreement was reached Sunday to let women and children leave a blockaded part of the old city of Homs. But Akbik described it Monday as a "moral outrage" and said people trapped in the city should receive aid inside their city and then have the freedom to leave or stay.