Syria cease-fire goes into effect in southern part of country
NEWYou can now listen to Fox News articles!
An open-ended cease-fire in southern Syria brokered by the United States, Russia, and Jordan went into effect Sunday.
The agreement, announced Thursday after a meeting between President Donald Trump and Russian President Vladimir Putin, went into effect at noon, and is the first initiative by the Trump administration in collaboration with Russia to bring some stability to Syria.
Trump tweeted Sunday, "We negotiated a ceasefire in parts of Syria which will save lives. Now it is time to move forward in working constructively with Russia!"
The initiative followed weeks of talks in the Jordanian capital, Amman, to address the buildup of Iranian-backed forces, in support of the Syrian government, near the Jordanian and Israeli borders.
The three brokering nations did not specify mechanisms to monitor or enforce the truce.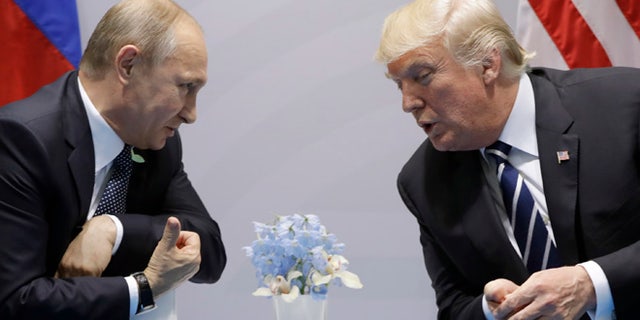 A resident and local opposition activist in Daraa, near the Jordanian border, reported calm in the opening minutes of the truce.
A FRACTION OF MOSUL, SYRIA'S RAQQA NO LESS CHALLENGING
"There's still a lot of anxiety," said Ahmad al-Masalmeh. "We've entered the cease-fire but there are no mechanisms to enforce it. That's what concerns people."
Six years of fighting and siege have devastated Daraa, one of the first cities to see large protests against President Bashar Assad in 2011.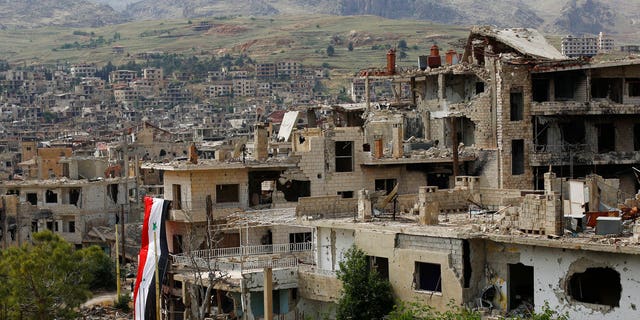 It remains contested by U.S.-backed rebels and Syrian government forces supported by Russia and Iran. Large swaths of the city have been reduced to rubble by government artillery and Russian air power.
The government maintains it is fighting against terrorist groups. The Al-Qaida-linked Levant Liberation Committee is one of the most potent factions fighting alongside rebels in Daraa.
UN SAYS TRUCE DEAL IN SOUTHERN SYRIA WILL HELP PEACE TALKS
Prime Minister Benjamin Netanyahu said Sunday that Israel would welcome a "genuine cease-fire" in southern Syria so long as it doesn't enable Iran and its proxies to develop a military presence along the border.
The truce covers the Quneitra, Daraa, and Sweida provinces, where the government and the rebels are also fighting Islamic State militants, who are not included in the truce.
No cease-fire has lasted long in the six-year-old Syrian war.
The Associated Press contributed to this report.