Syria army 'retakes all rebel positions in Latakia'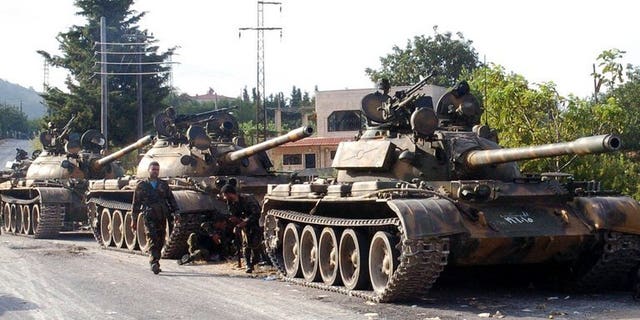 DAMASCUS (AFP) – The Syrian army has recaptured all rebel-held positions in Latakia, President Bashar al-Assad's home province, state-run SANA news agency reported Monday quoting a military source.
"The army retook control of the Nabi Ashia mountain range and adjoining areas in the north of Latakia province," the source said, of villages seized in early August by rebels trying to topple Assad.
On Sunday state television reported that the army had reclaimed rebel-held villages in the coastal province, hinterland of Assad's minority Alawite community.
A Syrian security force, however, told AFP the army still had to recapture the Salma region, a strategic area along the border with Turkey that has been in rebel hands since the end of last year.
Rebels positioned in remote enclaves in Latakia's mountains launched the "battle for the liberation of the Syrian coast" about two weeks ago.
They quickly captured a dozen Alawite villages near Qordaha, home town of Assad's later father and long-time president Hafez al-Assad.
Rebel Free Syrian Army chief of staff Selim Idriss on August 11 toured one of the towns captured by the rebels, in a morale-boosting visit for the fighters.
The Syrian Observatory for Human Rights said the "army has made progress" in Latakia province, but could not confirm that it had recaptured all the villages seized by the rebels.
The Britain-based Observatory said that rebel fighters on Sunday shot down a military plane over Salma.
"The pilot bailed out but was later captured, most likely by insurgents," said the watchdog which relies on a wide network of militants, medics and military sources on the ground.