Swedish island likely to reject renting space to Russia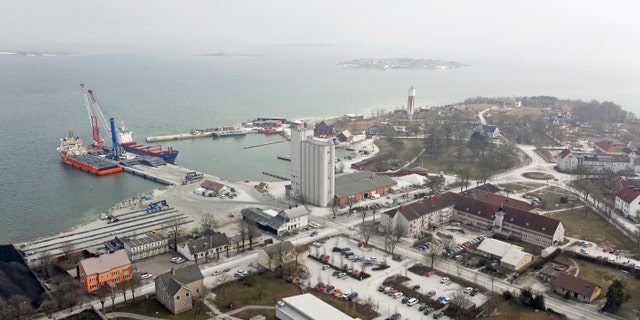 NEWYou can now listen to Fox News articles!
STOCKHOLM – Officials on Gotland, Sweden's militarily strategic island in the Baltic Sea, said Wednesday they likely will turn down a Russian request to rent harbor space after the government warned it could harm the country's defense and political interests.
"Following the information we got from the government, we very likely will say 'no,'" Tommy Gardell, head of the island council's technical board, told The Associated Press. "We will align with the government."
Gotland officials were expected to decide Thursday whether to rent space in the ports of Slite and Karlshamn to Russia's energy giant Gazprom, which wants to store pipes there for the Nord Stream 2 undersea natural gas pipeline, which will run from Russia to Germany.
Gazprom and the European Union, which imports a third of its natural gas from Russia, agreed last year on a pipeline to run parallel to an existing twin pipeline Nord Stream 1. Recently, however, there has been growing opposition to the project amid hesitancy to make Europe more dependent on Russian energy.
Defense Minister Peter Hultqvist said renting out harbor space on Gotland — considered of strategic importance for military control of the Baltic Sea — would "negatively affect Sweden's defense and political interests." He did not elaborate, citing security reasons.
Tensions in the region have grown between Baltic NATO members and Moscow, including reports of airspace violations by Russian military aircraft. Non-aligned Sweden and Finland have watched with increasing trepidation, stepping up their own military activity with cross-border exercises and drills with NATO countries.
In September, Sweden stationed permanent troops on Gotland, which Hultqvist described as sending a signal after Russia's 2014 annexation of Crimea and its "increasing pressure" on the Baltic states of Estonia, Latvia and Lithuania.