Swedish crown jewels stolen from 900-year-old church by speedboat-driving thieves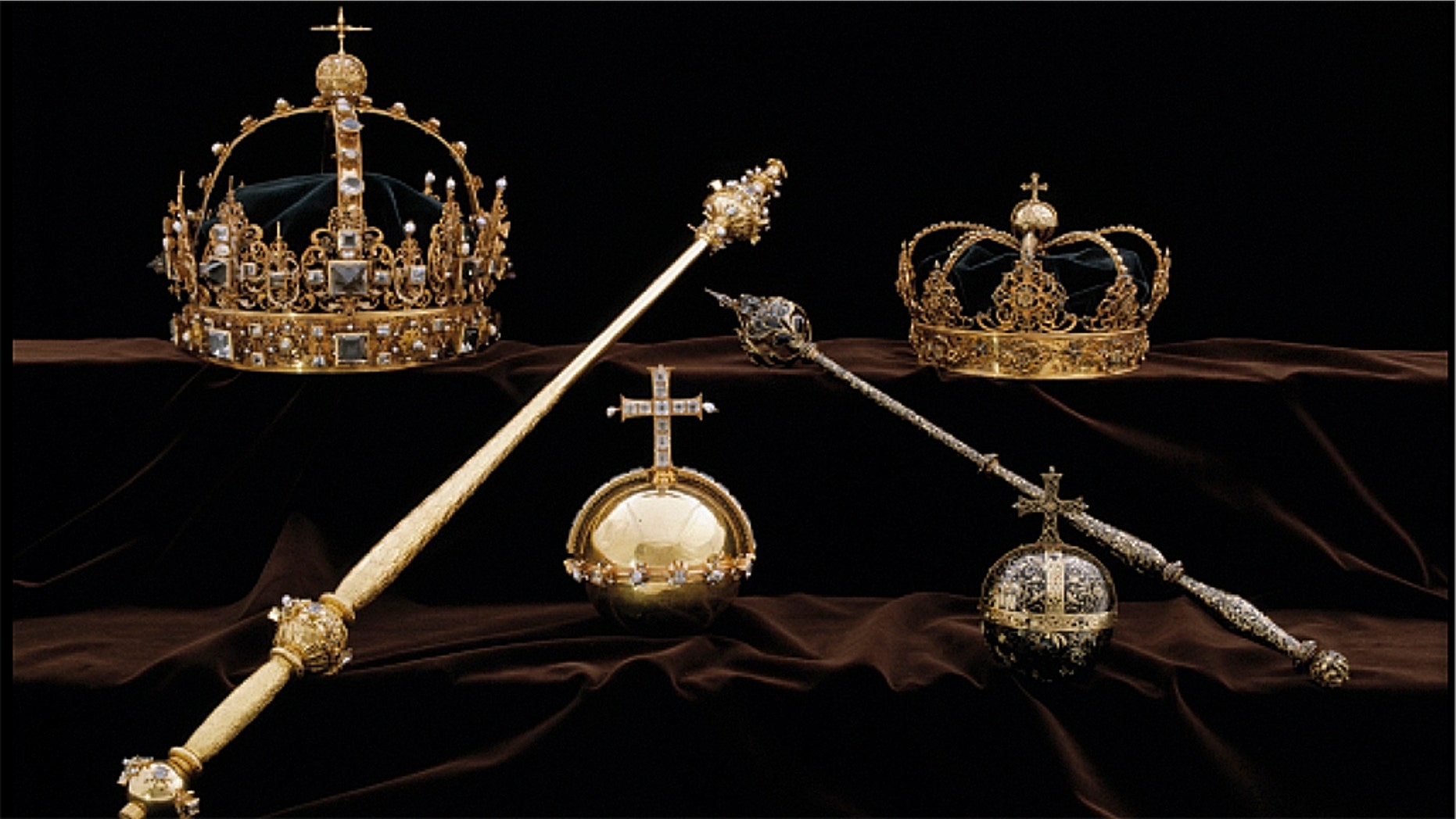 Authorities in Sweden launched a massive search Wednesday after crown jewels belonging to the country's royal family were stolen by thieves who escaped on a speed boat.
Two crowns and an orb -- one belonging to King Karl IX, the other to Queen Kristina -- were snatched Tuesday morning from the Strangnas Cathedral, a 900-year-old church located about 50 miles from the capital of Stockholm.
The two men lifted the jewels from locked glass boxes and made their getaway in a speedboat waiting at a nearby waterway, Sky News reported.
"The alarm went off when the burglars smashed the security glass and stole the artifacts," Catharina Frojd, a spokeswoman for the 14th-century Strangnas cathedral, told The Associated Press.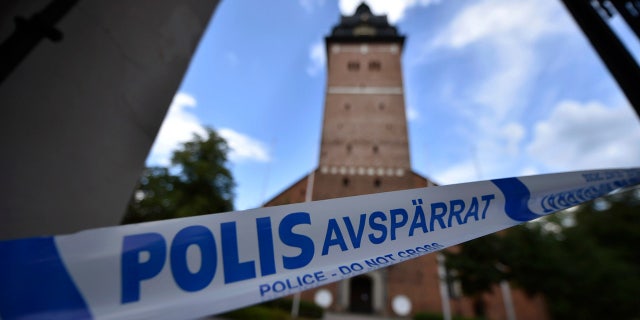 The church wrote on its website that the stolen items were kept "in accordance with the prevailing safety regulations in locked and alarmed displays in the cathedral." It gave no further details.
A witness to the heist, Tom Rowsell, told the Aftonbladet newspaper he was eating lunch with friends when he saw the two men run "from different directions."
"I saw a white little boat and the men jumped in the boat and sped away," Roswell told the news outlet.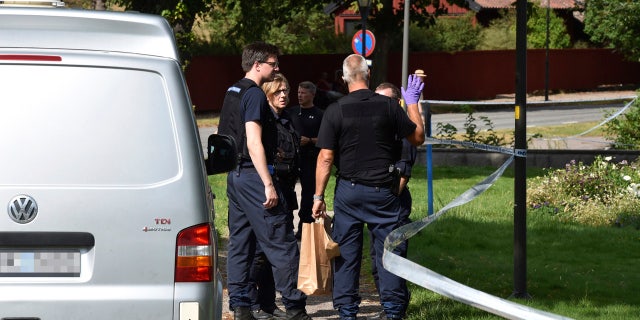 Swedish Police said in a statement they've deployed helicopters and boats to search for the pair, who sped off in a motorboat into the vast system of lakes west of Stockholm.
"It's 1-0 to them right now," police spokesperson Thomas Agnevik told the Aftonbladet newspaper.
Authorities have asked the public for help, while Sweden's main news agency, TT, said an international inquiry for the artifacts would be made in Interpol's system.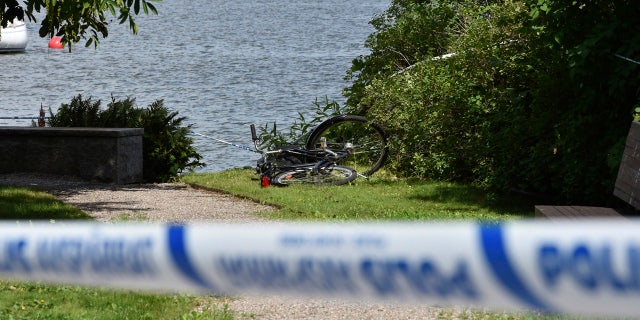 THIEVES SWIPE $27K WORTH OF GADGETS IN BRAZEN APPLE STORE HEIST
"I have talked to someone at the county administrative board that says it is not possible to put an economic value on them -- these are invaluable objects of national interest," Agnevik told local media. "We are looking for a small and open motorboat. We have some different information about how exactly the boat looked.
Maria Ellior of the Swedish police's National Operations Department told TT the items are "impossible to sell." The artifacts, which date from the 17th Century, are made of gold and enamel and encrusted with beads, crystals and pearls.
The jewels were burial crowns to mark the death of King Karl IX in 1611, and were later exhumed and put on display, according to Sky News.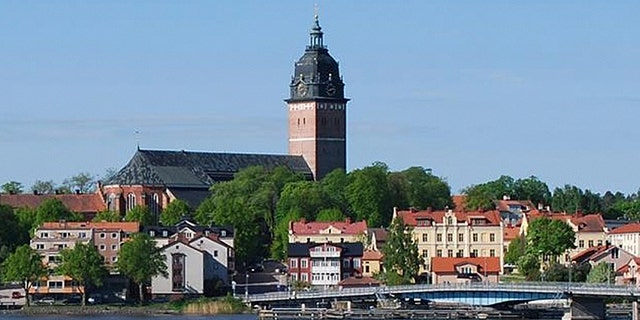 The Gothic-style cathedral where the theft took place is the burial site for Sweden's 17th century royals, built mainly of red bricks, and belongs to the Lutheran church.
Police said that the cathedral has been closed so "technical examinations" can be carried out after the theft.
The Associated Press contributed to this report.