Swans stabbed, beheaded in London parks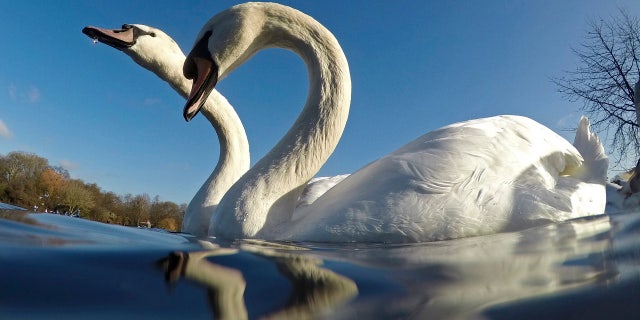 NEWYou can now listen to Fox News articles!
A series of gruesome discoveries at several London parks has sparked a probe to figure out who's been stabbing and beheading swans.
The grim discoveries were made last month when two swans were found beheaded in Birchmere Park in southwest London, while another was discovered at Southmere Lake, according to the Royal Society for the Prevention of Cruelty to Animals.
Three cygnets, or baby swans, also were found dead with similar injuries after being reported missing in the area.
"It's really concerning because the birds seem to have been stabbed and then beheaded, with their bodies left beside the water," RSPCA inspector Nick Wheelhouse told Sky News. "While it's a serious animal welfare concern it's also really upsetting for any of the park users who make the grisly find."
3 FLORIDA MEN CHARGED IN SHARK-DRAGGING VIDEO
In the United Kingdom, all wild mute swans are considered to be the property of the Crown and it is illegal to kill one, according to Sky News.
Anyone found guilty of injuring, killing or taking a wild bird faces up to six months in prison and a fine of up to $6,000.
A spokeswoman with RSPCA told Sky News the swan deaths are not believed to be linked to another string of animal killings in the London area.
In that case, there have been more than 360 deaths of cats, foxes and rabbits since September 2015. The animals have had their heads and limbs removed, before the body parts were returned to their owners or placed in the area where they vanished, according to Sky News.