Suspects in Canadian Terror Bust Linked to Afghanistan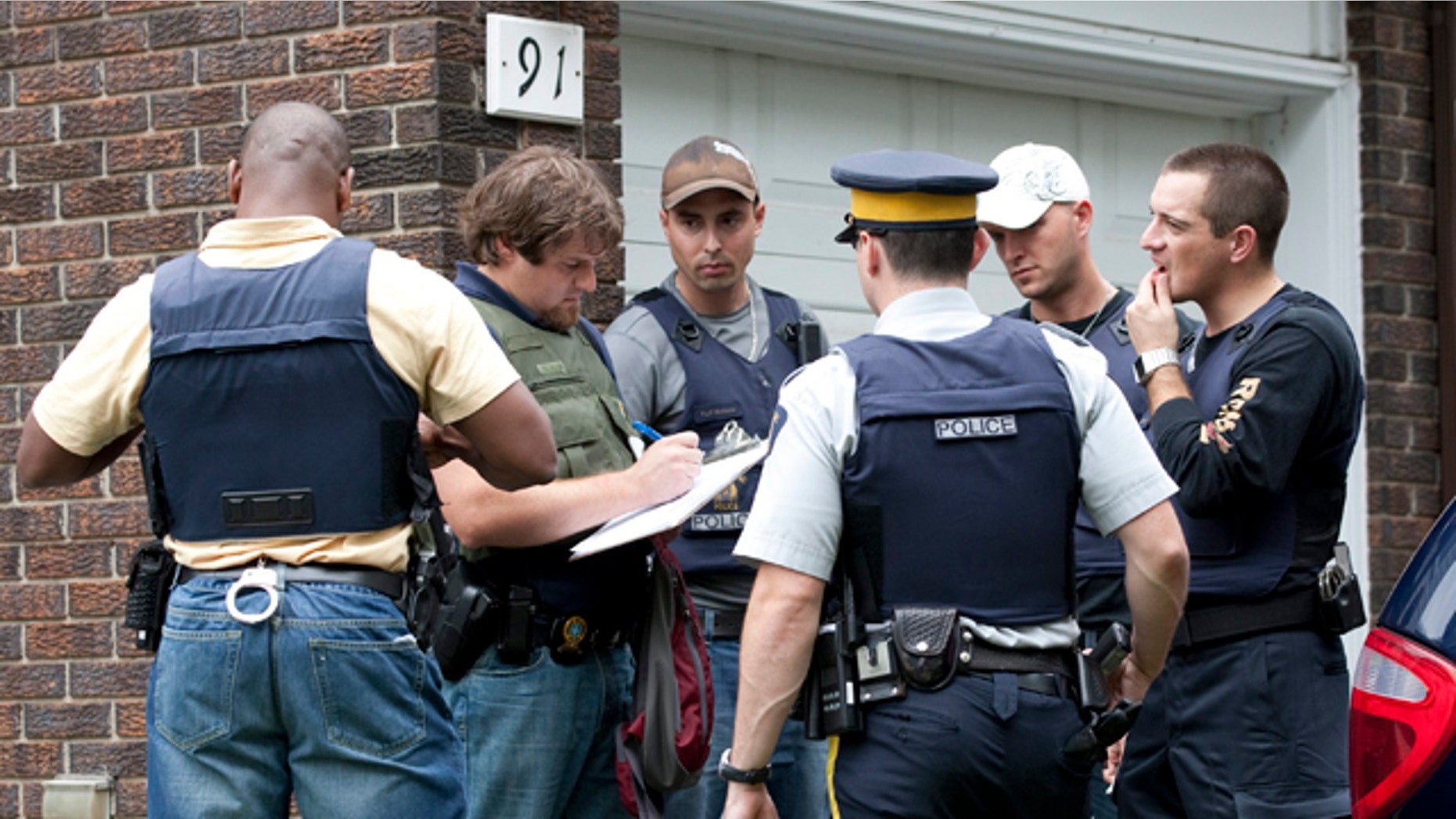 Police in Canada say they had to move in on three suspected terror plotters, including one who appeared on Canada's version of 'American Idol,' after they learned of the group's plans to send money to terror groups in Afghanistan.
Ottawa residents Hiva Alizadeh and Misbahuddin Ahmed  were picked up Wednesday. Additionally, Royal Canadian Police Sgt. Marc LaPorte said police arrested Khuram Sher in London, Ontario, on Thursday.
Canadian authorities said their investigation into the trio began in September 2009.
According to documents filed in provincial court in Ottawa, all three conspired with an additional three named individuals to "knowingly facilitate terrorist activities" in Canada and abroad.
The investigation led to the recovery of videos, drawings, books, schematics and electronic equipment to create an IED.
"This group posed a real and serious threat to the citizens of the National Capital Region and Canada's national security," police said in a statement. "Our criminal investigation and arrests prevented the assembly of any bombs and the terrorist attack(s) from being carried out."
Sher appeared on the reality show "Canadian Idol" in 2008 in which he sings a comical version of Avril Lavigne's "Complicated," complete with dance moves that include a moonwalk. He told the judges he's from Pakistan and likes hockey, music and acting.
A judge remanded Alizadeh and Misbahuddin in custody until they appear again, by video, next Wednesday.
Ahmed's lawyer, Ian Carter, said the charges are serious and his client, a husband and father, could be put away "for a long time."
"He is in shock. That's all I can say," Carter said.
Police descended on a home in Canada's national capital of Ottawa early Wednesday. The Royal Canadian Mounted Police said in a news release they were executing search warrants in connection with the case.
Matthew Weiler, a neighbor, said a man and woman had lived at the address for at least six months and that the woman usually was veiled in public.
Carolina Ayala, who lives four doors down from the couple, said she saw the man wearing blue hospital scrubs and thinks he may have worked at a hospital.
A few miles away a police car sat outside an apartment building where a second raid was carried out.
The arrests come four years after the apprehension of the so-called Toronto 18, suspects in a homegrown terror plot that involved the attempted setting off of truck bombs in front of Canada's main stock exchange and two government buildings. The ringleaders and others have been convicted.
Canadian Security Intelligence Service director Dick Fadden alluded to the possibility of other homegrown terrorist cases in comments to a Parliament public safety committee last month.
The Associated Press contributed to this report.