Suspected Russian spy worked in US embassy in Moscow for a decade, reports say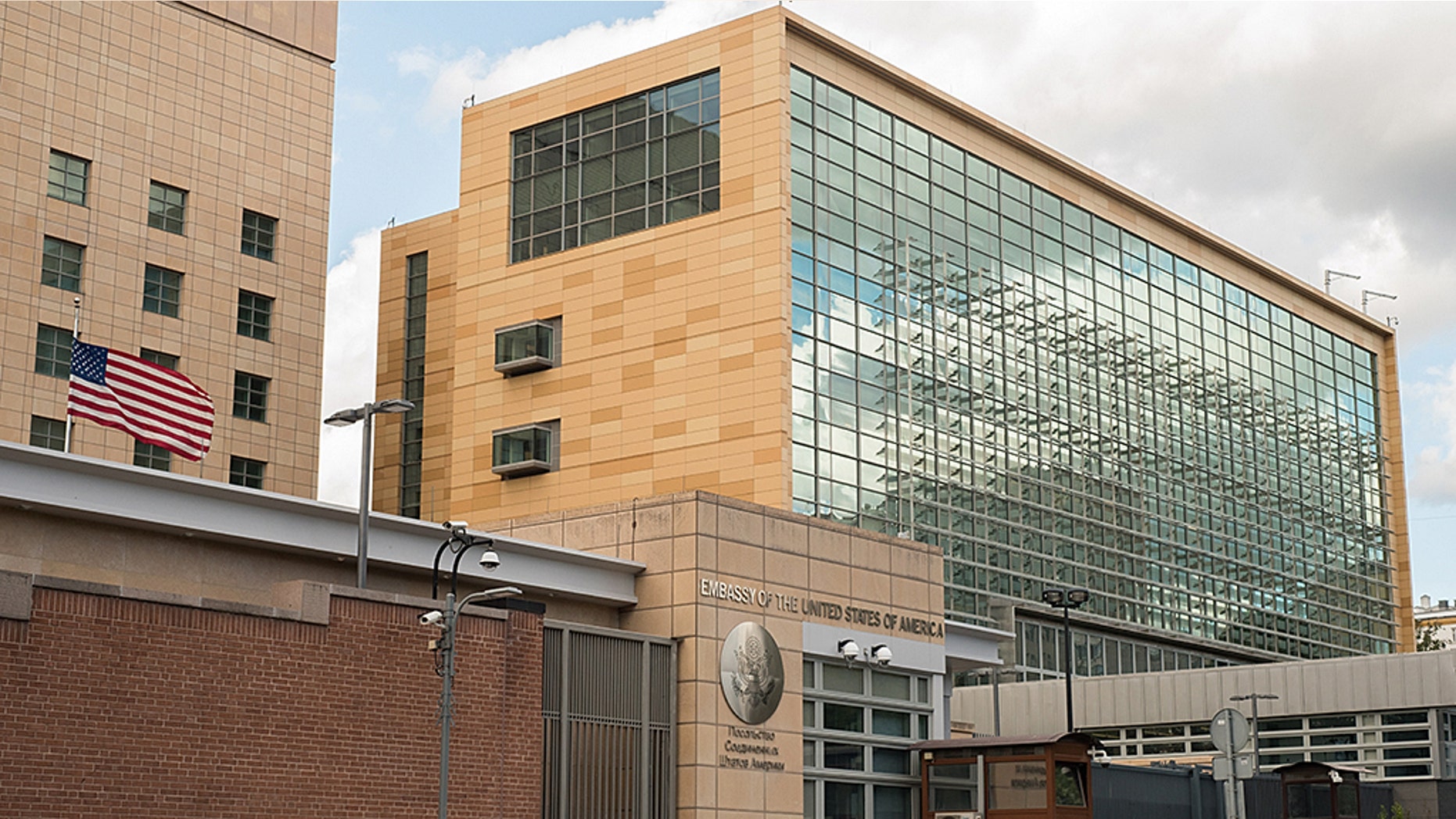 A suspected Russian spy who worked at the U.S. embassy in Moscow for a decade was reportedly discovered by counter-intelligence officers and quietly dismissed last year.
The Russian national, a woman, was hired by the U.S. Secret Service and came under suspicion in 2016 during a routine security sweep carried out by the State Department, according to sources quoted by the Guardian.
The woman was dismissed last summer after an investigation found she was regularly having unauthorized meetings with the FSB, the Russian intelligence agency.
ACCUSED RUSSIAN SPY MARIA BUTINA'S LAWYER: RUSSIA 'DOESN'T WANT HER BACK, THEY WANT HER OUT'
"We figure that all of them are talking to the FSB, but she was giving them way more information than she should have," a senior administration official told CNN.
"We knew it was happening and it was just a process of playing it out and giving her specific information that we saw her give back to the FSB.
She reportedly had access to the Secret Service's intranet and email systems, which included schedules of the current and past presidents, vice-president and their spouses, including Hillary Clinton.
She did not have access to highly classified information, according to the official.
Her dismissal came shortly before the Kremlin demanded the expulsion of more than 750 U.S. personnel from its diplomatic mission, which is believed to have provided cover for her removal, according to the Guardian.
"The Secret Service is trying to hide the breach by firing [her]," a source told the British newspaper. "The damage was already done but the senior management of the Secret Service did not conduct any internal investigation to assess the damage and to see if [she] recruited any other employees to provide her with more information."
TRUMP OFFICIALS SOUND ALARM ON RUSSIAN MEDDLING, VOW TO FIGHT BACK: DEMOCRACY 'IN THE CROSSHAIRS'
A State Department spokesman would "not comment on allegations related to intelligence or personnel matters."
The Secret Service meanwhile said: it recognized "all Foreign Service Nationals (FSN) who provide services in furtherance of our mission, administrative or otherwise, can be subjected to foreign intelligence influence. This is of particular emphasis in Russia."
The statement added: "As such, all Foreign Service Nationals are managed accordingly to ensure that Secret Service and United States Government interests are protected at all times. As a result, the duties are limited to translation, interpretation, cultural guidance, liaison and administrative support...At no time, in any U.S. Secret Service office, have FSNs been provided or placed in a position to obtain national security information."
The revelations come as Maria Butina, a 29-year-old Russian woman, was charged last month with covertly working as a foreign agent while living in the United States.
Butina has pleaded not guilty and has been held in jail without bond.
The Trump administration meanwhile warned on Thursday that Russia is attempting to influence U.S. elections.
"We continue to see a pervasive messaging campaign by Russia to try to weaken and divide by the United States," Director of National Intelligence Dan Coats said.