Suspected Kashmir rebels kidnap and kill Indian army officer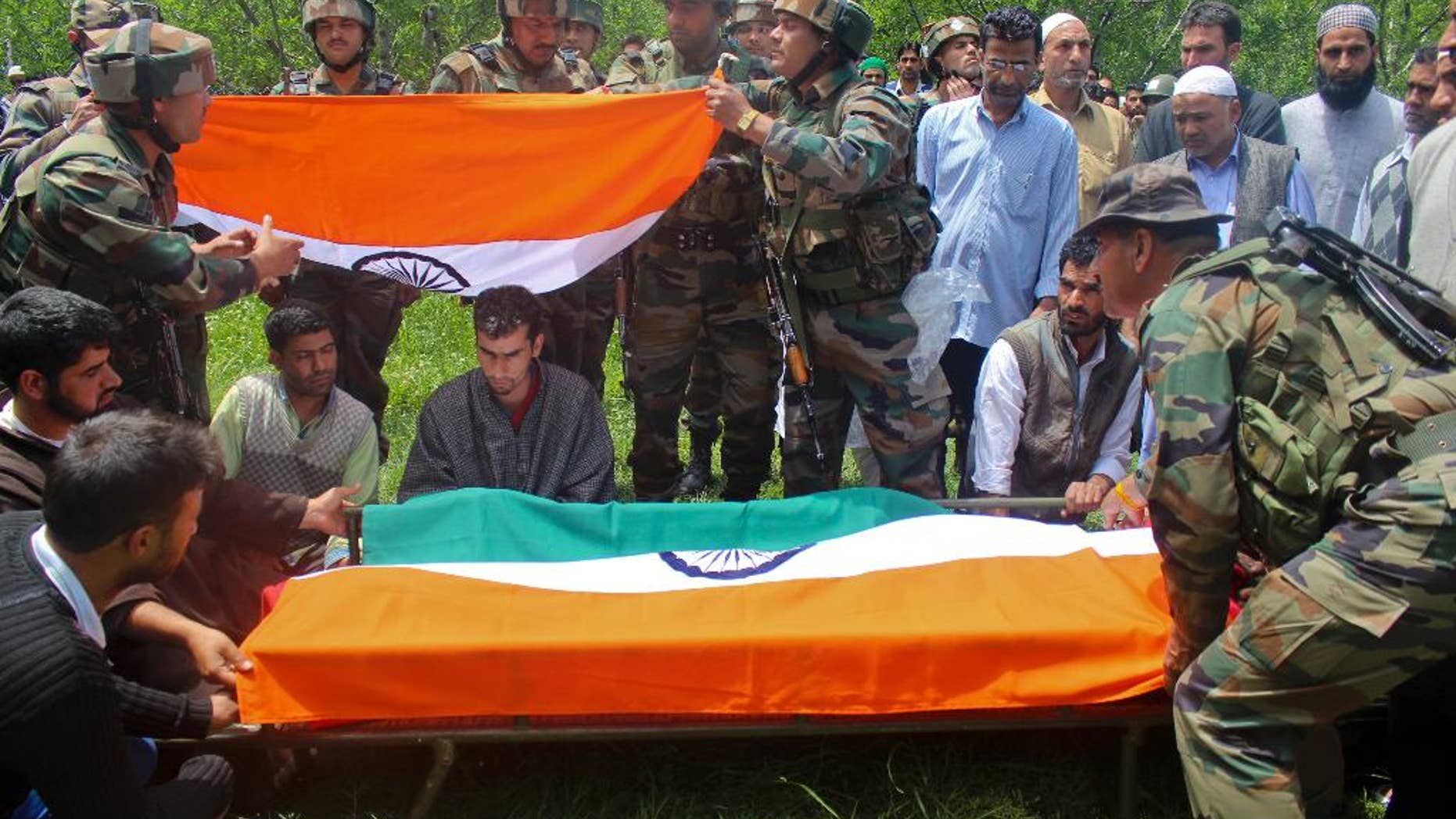 SRINAGAR, India – The Indian military says militants have killed an army officer visiting home in the disputed Himalayan region of Kashmir.
Army spokesman Col. Rajesh Kalia said Wednesday that militants overnight kidnapped the officer while he was attending a relative's wedding in southern Shopian area.
The body of the 23-year-old Kashmiri who holds the rank of lieutenant was recovered early Wednesday with bullet wounds.
Kalia says the officer was unarmed when insurgents kidnapped him.
There was no independent confirmation of the incident and no rebel group fighting since 1989 against Indian rule issued any statement.
Nearly 70,000 people have been killed in the fighting and the ensuing Indian crackdown.
Kashmir is divided between India and Pakistan and both claim the territory in its entirety.