Suspected ISIS terrorists arrested in Kosovo, Italy made threats against Pope Francis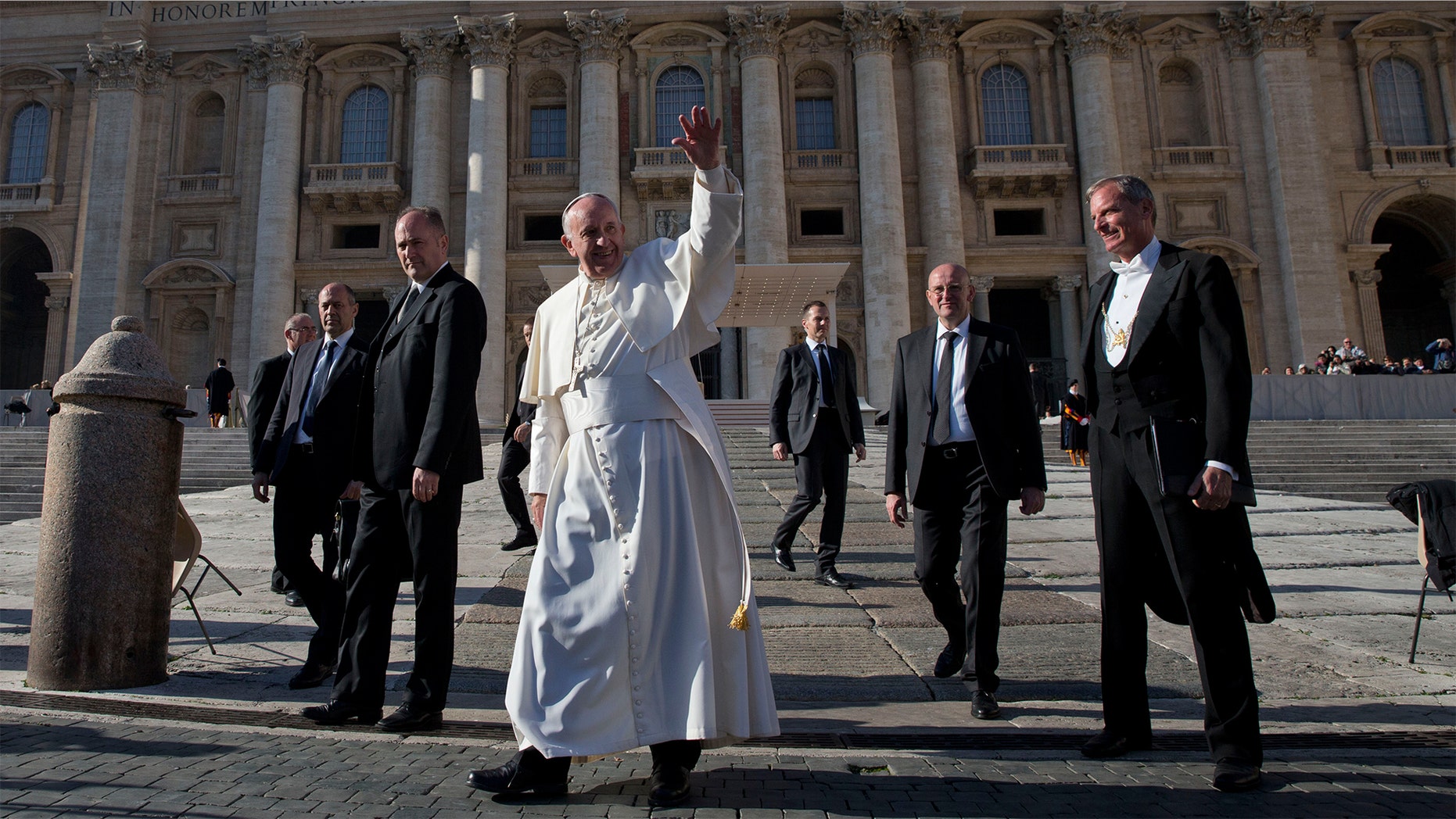 Police in Italy and Kosovo detained four Kosovars with Islamic State contacts Tuesday for making threats against the pope and a U.S. diplomat.
Authorities said the suspects had posted on their Facebook pages images of themselves with weapons and "in circumstances characteristic of Islamic State fighters." All four often visited a jihadist Facebook group whose members are known to be in Syria, where a few hundred Kosovo-born volunteers have joined the Islamic State group.
Chief prosecutor Tommaso Buonanno said the most alarming messages were aimed at the pope, stating, "Remember there won't be any pope after this one. This is the last. Don't forget what I am telling you."
Police said the men's posts included threats against a former U.S. ambassador to Kosovo, as well as celebrating the Paris attacks, saying "this is only the beginning."
Authorities said the men were armed and prepared to act.
One of the men, an ethnic Albanian believed to be the group's leader, was arrested south of the capital, Pristina. Kosovo police said they seized a pistol and a rifle as well as electronic equipment.
The three others were detained in Italy as police conducted searches in four cities; one was being held while two were being expelled of the country under anti-terrorism measures.
Italy's top security official, Interior Minister Angelino Alfano, said the expulsions are carried out in cases where the evidence wasn't deemed strong enough to seek prosecution.
The four are suspected of being terrorism apologists and instigating racial hatred. The ethnic Albanian arrested in Kosovo was also suspected of trying to recruit fighters to go to Syria and Iraq and promoting "terrorist" activities on social media.
"We intervened during a period of propaganda and criminal apology before it could become a problem," said Giovanni De Stavola, the head of the counter-terrorism office in the northern city of Brescia, which helped conduct the investigation. "The weapons found in Kosovo demonstrate that they could have acted."
Italian authorities also carried out searches in the northern cities of Vicenza and Padua and the central town of Perugia.
Based on reporting by the Associated Press.