Suspected IRA Dissident Arrested in Murder of Northern Ireland Officer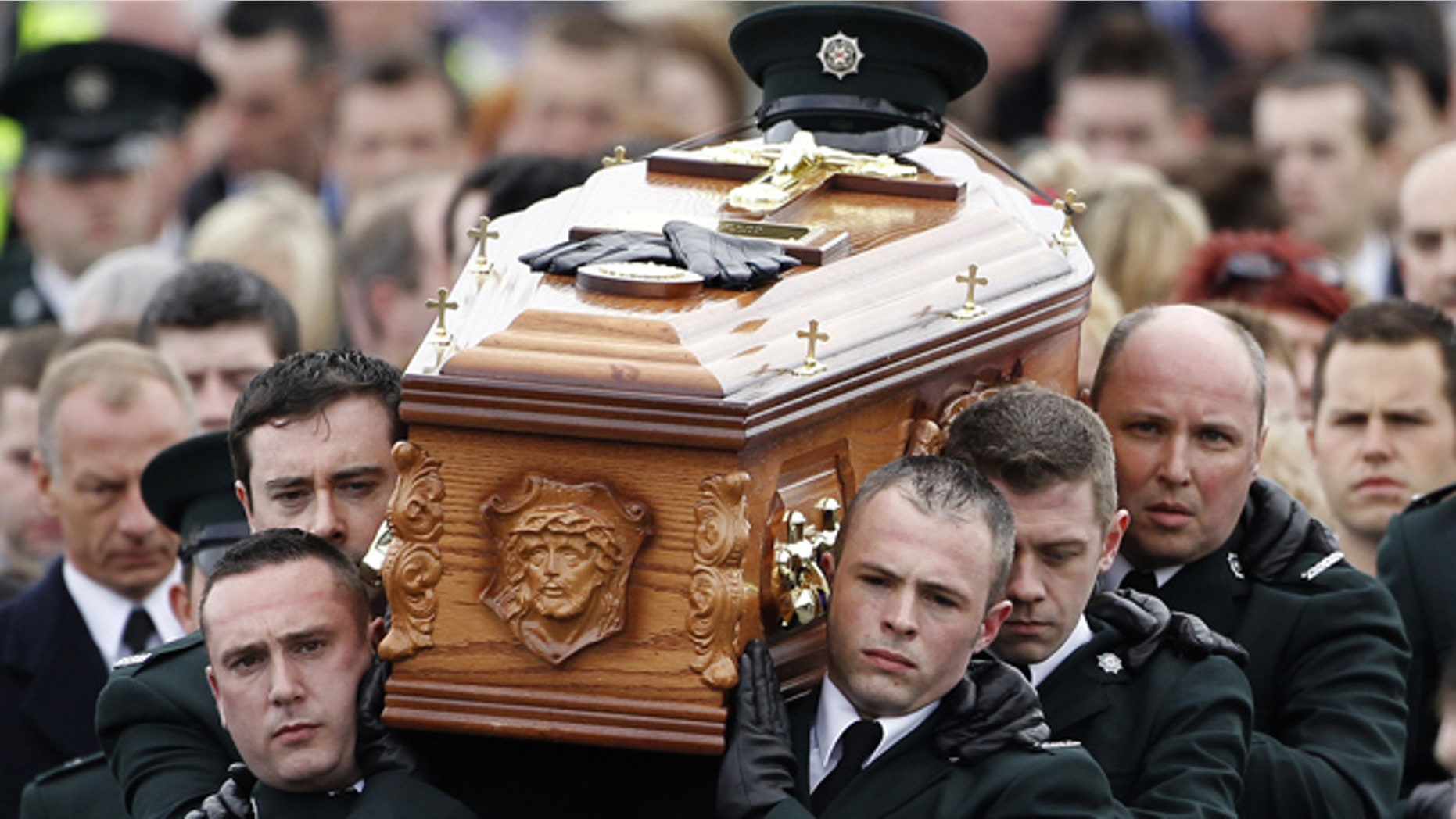 BELFAST, Northern Ireland -- Northern Ireland police investigating the killing of an officer say they have seized a major weapons cache and arrested a suspected IRA dissident.
Assistant Chief Constable Drew Harris says the discovery in Coalisland, west of Northern Ireland's capital Belfast, is the biggest discovery of paramilitary weapons in the country for several years.
He said Wednesday that the weaponry was hidden in several stolen cars in a locked-up garage. He said police seized plastic explosive, detonators, parts for armor-piercing rockets, and four Kalashnikov assault rifles with ammunition.
Harris says police have arrested a 26-year-old man on suspicion of involvement in the arms dump. He says the breakthrough was linked to the investigation into Saturday's dissident IRA killing of Constable Ronan Kerr.