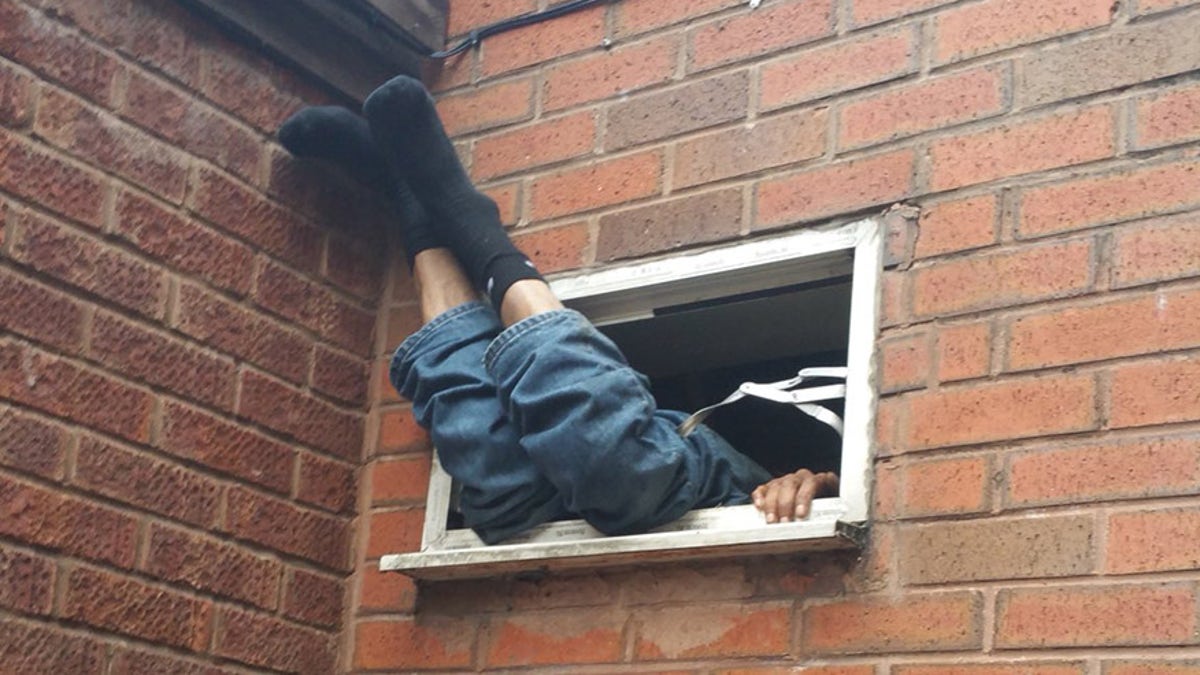 He has the appetite of a human, but apparently the brain of a chicken.
A suspected burglar of a fried chicken joint in England is being mocked on social media after police had to use the Jaws of Life to remove him after he got stuck in one of the restaurant's ventilation shafts.
West Midlands Police said the 45-year-old man "bit off more than he could chew" when he tried to enter DFC Chicken in Handsworth around 2 a.m. Thursday morning and got stuck for seven hours.
"The fire brigade had to come in and use the Jaws of Life to pull back all the extractor casing to release him," police said in a statement. "He was completely stuck and couldn't move at all."
The man was taken to a hospital and arrested on suspicion of burglary – and got roasted online after police released a photo of the incident.
"#dontgetstuck if (sic) your trying to break in. 5 hours later shouting help #triptocustody by all means," the West Midlands Police posted on one of their Twitter accounts.
"A very conscientious window cleaner doing the insides as well?" another Twitter user joked.