Suspect in slaying of journalists in Mali did prison time for stealing car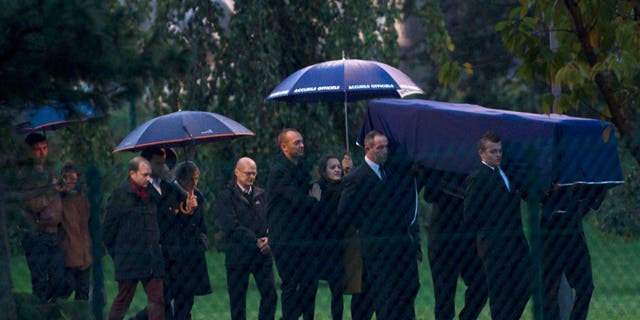 NEWYou can now listen to Fox News articles!
DAKAR, Senegal – A senior Malian intelligence official says the man who authorities have identified as the lead suspect in the kidnapping and murder of two French radio journalists last weekend has had previous run-ins with the law.
The official says Baye Ag Bakabo was imprisoned in 2009. The official could not be named because he was not authorized to speak to the press.
The official says Bakabo was jailed after a group of his men stole the vehicle of a Malian lieutenant in the city of Kidal.
He says Bakabo was part of a mafia that stole cars from dignitaries in the troubled northern city, and then sold them at a premium to members of al-Qaida in the Islamic Maghreb, whose fighters were embedded in the desert north of the city.