Supreme Court to charge Pakistani PM with contempt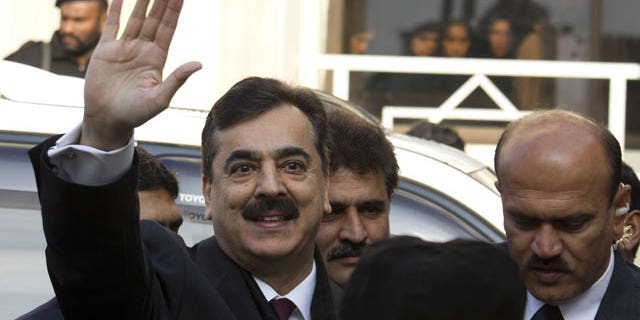 ISLAMABAD – The Supreme Court says it will charge Pakistan's prime minister with contempt for his failure to reopen an old corruption case against the president.
Thursday's court's decision follows an attempt by Prime Minister Yousuf Raza Gilani's lawyer to avoid the charge in a hearing before the judges.
The court says it would begin the contempt trial against Gilani on Feb. 13. The prime minister could face six months in prison and be disqualified from holding office if convicted.
The court ordered the government to write to Swiss authorities over two years ago to reopen a corruption case against President Asif Ali Zardari dating back to the late 1990s.
The government has refused, saying the president enjoys immunity from prosecution while in office.