Supporters of ousted Islamist President Mohammed Morsi hold scattered protests across Egypt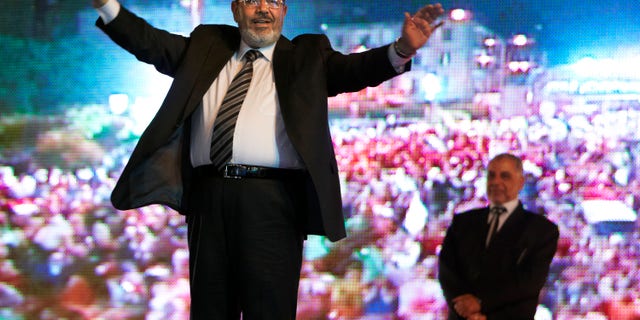 Cairo – Supporters of ousted president Mohammed Morsi are holding scattered protests across Egypt, calling off a planned rally at Cairo's iconic Tahrir Square almost a week after bloody clashes left nearly 60 dead.
Thousands of Morsi supporters took to the streets Friday in several cities, commemorating 100 days since Egypt's first democratically elected president was ousted by the military following mass protests calling for his resignation.
In a statement, supporters said they would avoid Cairo's Tahrir square, the birthplace of the country's 2011 revolution, to prevent bloodshed, and in response to appeals from political forces and figures.
On Sunday, 59 protesters, mostly pro-Morsi, died in clashes with security forces and civilians as they pushed their way toward Tahrir during pro-military celebrations commemorating the 40th anniversary of the 1973 war with Israel.