Supporters of ex-Guatemala dictator Rios Montt protest outside prison over genocide verdict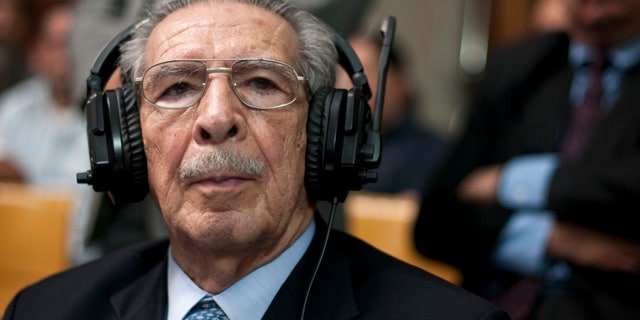 GUATEMALA CITY – At least 500 people have protested outside a Guatemala prison against the genocide conviction for former dictator Efrain Rios Montt.
Supporters dressed in white and military garb shouted "Viva Rios Montt" on Sunday outside the Matamoros prison. That's where the ex-strongman was taken after he received a landmark 80-year sentence for genocide and crimes against humanity.
Demonstrators say the judicial process was corrupt and are demanding a higher court nullify the verdict. Protesters say prosecutors couldn't prove the state had a motive to kill 1,771 Maya.
A tribunal ruled Friday that Rios Montt knew about the killings and didn't stop the slaughter between 1982 and 1983, the height of Guatemala's brutal civil war.
It was the first genocide conviction given to a former Latin American ruler in his own country.