Suicide car bomb targets Turkish diplomats in Mogadishu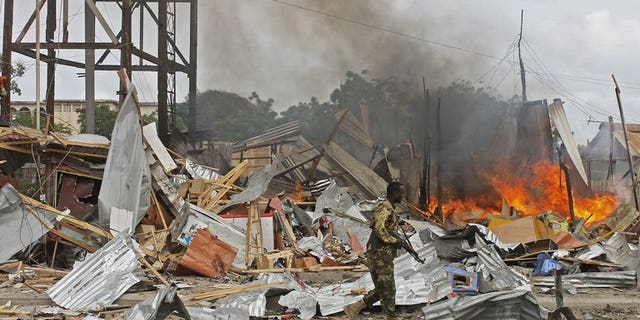 MOGADISHU (AFP) – A suicide car bomb attack struck a Turkish embassy building in Mogadishu Saturday, killing one Somali civilian and wounding two Turkish policemen, a diplomat and a witness said.
A Somali witness told AFP that an explosives-laden vehicle rammed the gates of a compound housing embassy staff and exploded, killing a passer-by.
A diplomat in Istanbul said Turkish guards were able to kill two attackers before a third detonated his vehicle, wounding the two Turkish policemen.