Suicide bombing hits north Damascus, casualties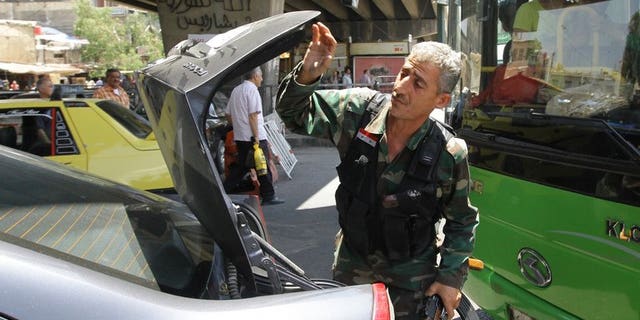 DAMASCUS (AFP) – A suicide attack Sunday hit the northern Damascus district of Rukn al-Din, said Syrian state television, which also cited an unknown number of casualties.
"A terrorist suicide explosion... hit the Rukn al-Din neighbourhood of Damascus. There are reports of victims," said the broadcaster.
The Syrian Observatory for Human Rights meanwhile reported two explosions in the neighbourhood, though it did not specify what had caused the blasts.
The Britain-based group also said the security forces deployed en masse in the district and closed off several roads in the area.
Rukn al-Din adjoins the flashpoint district Barzeh, scene of fierce fighting pitting rebels against troops after the army recently escalated its efforts to crush the insurgency around Damascus.
r