Suicide bomber kills eight police in northern Iraq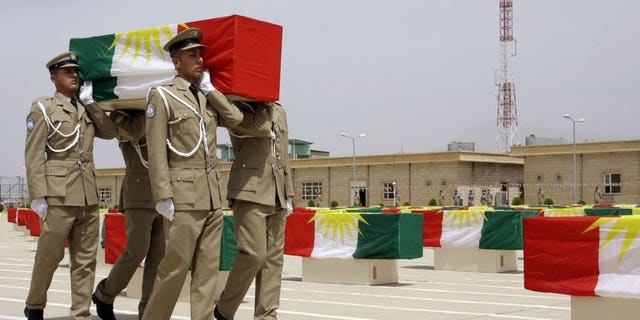 TIKRIT, Iraq (AFP) – A suicide bomber killed eight Kurdish police in northern Iraq, a district official and a doctor said.
The bomber blew up a car beside a three-vehicle police convoy in the town of Tuz Khurmatu, also wounding nine officers, district official Shalal Abdul Baban told AFP.
A doctor and police confirmed the toll.
The town is part of a swathe of northern territory that Kurds want to incorporate into their three-province autonomous region over the strong objections of the federal government in Baghdad -- a dispute that diplomats say is one of the main threats to the country's long-term stability.
With the latest unrest, more than 720 people have been killed in Iraq in July, making it the deadliest month in a year marked by spiralling violence that authorities have failed to stem.