Suicide bomber injures 3 at Chinese Embassy in Kyrgyzstan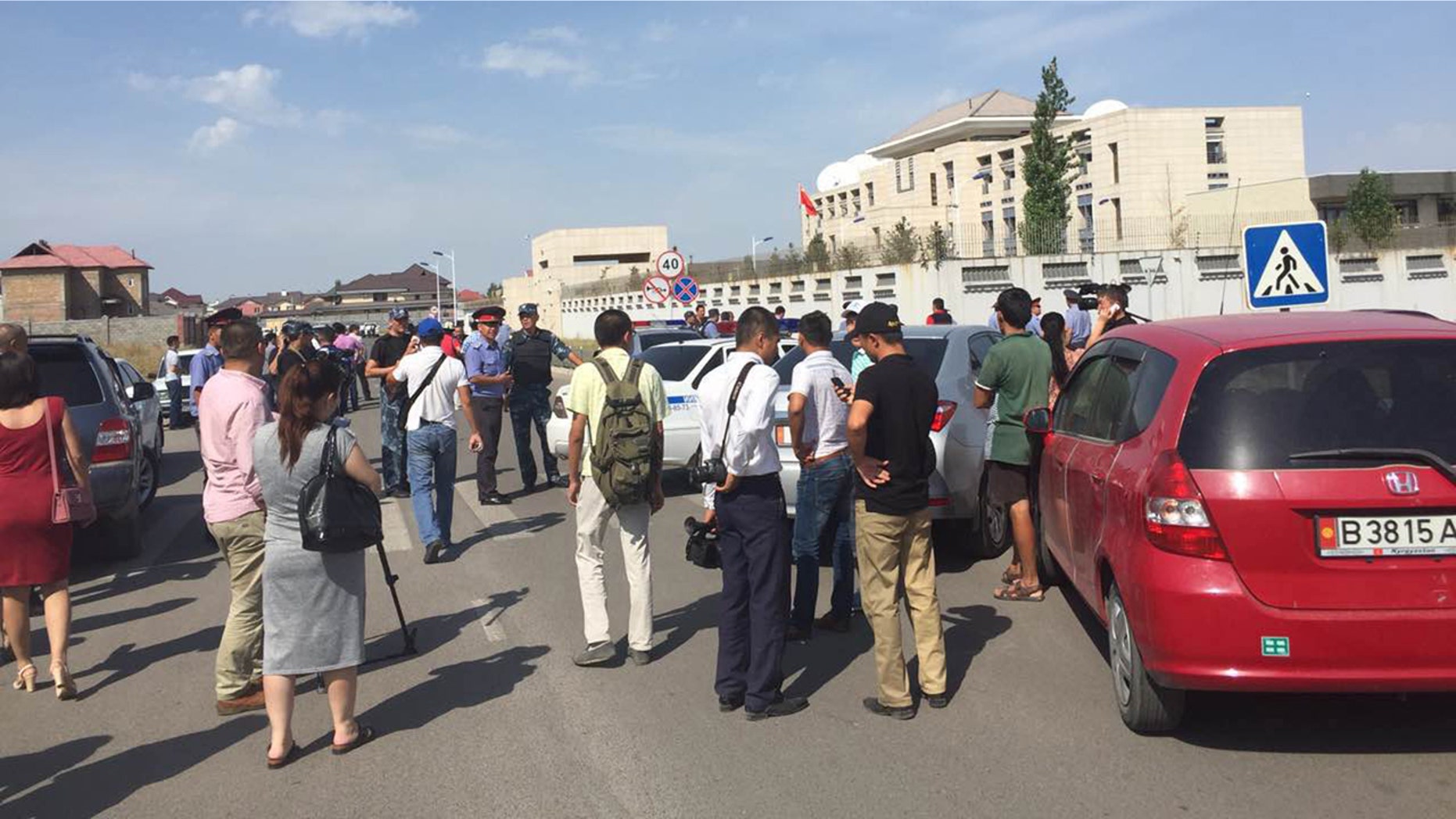 BISHKEK, Kyrgyzstan – A suspected suicide bomber on Tuesday crashed a car through the entrance of the Chinese Embassy in the Kyrgyzstan capital of Bishkek, detonating a bomb that killed the attacker and wounded three embassy employees.

The Central Asian nation's interior ministry says the person who drove the vehicle through the gate died when the bomb detonated. The three people injured are Kyrgyz nationals: two 17-year-old embassy gardeners and an unidentified woman.

Almaz Kubatbekov, chief physician at the Bishkek National Trauma and Orthopedics Institute, said the three victims suffered concussions and multiple bruises.

Photos from the scene showed the inner courtyard of the embassy compound littered with debris. Windows of one building were smashed and the plastered walls pockmarked with shrapnel.

The embassy is situated in Bishkek's southern suburbs next to the U.S. embassy.

The interior ministry described it as a terrorist attack. Deputy Prime Minister Zhenish Razakov told the Interfax news agency it was a suicide bombing.

Kyrgyzstan, a landlocked former Soviet republic that borders China, has a predominantly Muslim population that is considered moderate in outlook.

A Kyrgyz news website, Kloop.kg, quoted Razakov as saying that he would lead a meeting Tuesday on tightening security ahead of Kyrgyz Independence Day on Wednesday and a summit of former Soviet nations in mid-September.