Sudanese hajj applicants 'killed in wall collapse'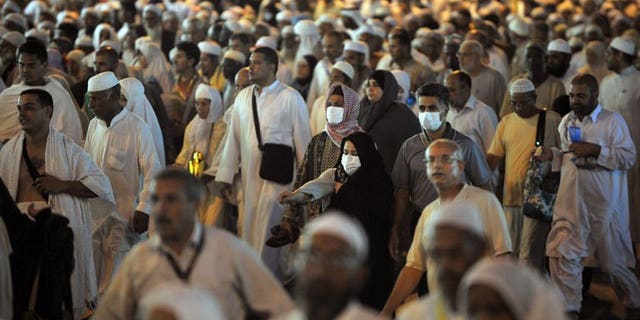 NEWYou can now listen to Fox News articles!
KHARTOUM (AFP) – Twelve Sudanese were killed on Sunday when a wall collapsed as they waited to submit their applications for the annual hajj pilgrimage, official TV said.
The accident happened in Gedaref town southeast of the capital Khartoum, Sudan TV reported.
A witness, Ahmed Hashim, told AFP that the victims were crushed by the exterior brick wall, a type of fence, which suddenly collapsed outside a government office.
"A group of people had come to submit their applications for the hajj," said Hashim, a shopkeeper near the accident site.
It was not immediately clear why the wall collapsed.
The hajj pilgrimage is one of the five pillars of Islam and must be performed at least once in a lifetime by those who are able to make the journey to Mecca, in Saudi Arabia.
This year's hajj takes place in October.