Sudan floods kill 11, affect almost 100,000: UN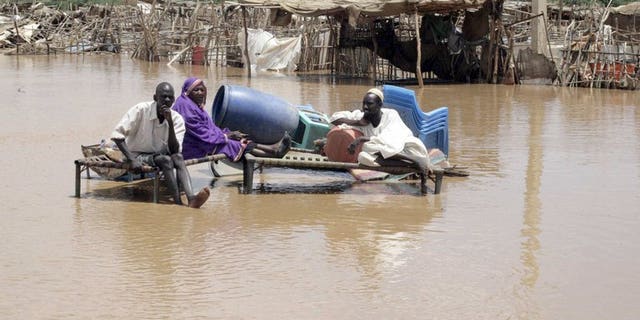 KHARTOUM (AFP) – Heavy rains and flash floods in Khartoum and other parts of Sudan have killed 11 people and affected almost 100,000 in the past week, the United Nations said on Tuesday.
Giving the first official figures for the impact of the flooding, which began on August 1, the UN's Office for the Coordination of Humanitarian Affairssaid the capital and Nile state to its north were the worst hit, but that five other states were also inundated.
OCHA said "an estimated 98,500 people have been affected by heavy rain and flash floods" in a zone from Red Sea state in the east to South Darfur in the west.
It cited figures from the Sudanese Red Crescent Society and another local humanitarian group, for the period to August 4.
"The flash floods have killed 11 people and destroyed or damaged more than 14,000 houses in the states affected," OCHA said, citing local aid groups.
"Immediate needs of the affected people include emergency shelter, health and water and sanitation services," OCHA said.