Sudan denies president called off UN trip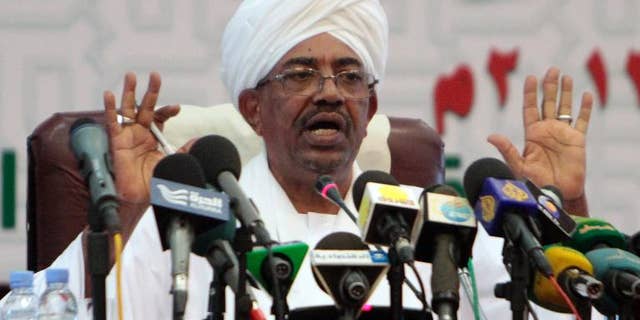 NEWYou can now listen to Fox News articles!
Khartoum (AFP) – Sudan's foreign ministry denied Thursday that President Omar al-Bashir, who faces an international arrest warrant, has called off a trip to New York to address the United Nations General Assembly.
"The foreign ministry denies reports from news agencies citing a UN spokesman that the president of the republic has decided not to attend the UN General Assembly," state news agency SUNA reported.
It urged the US government "to respect its obligations and issue visas to President Omar al-Bashir and the delegation accompanying him to New York."
The US embassy in Khartoum has delayed granting the visas, the foreign ministry said.
With violent protests sweeping Sudan over oil price rises, a UN spokesman in New York said Wednesday that Foreign Minister Ali Karti would address the world body on Friday in place of Bashir.
The International Criminal Court has urged the United States to arrest Bashir who is wanted by the court in The Hague on 10 counts of war crimes, crimes against humanity and genocide in Sudan's Darfur conflict.
Under international accords, the United States would not be entitled to refuse Bashir a visa, but the Sudanese leader could be detained on arrival in New York.