Sturgeon warns of possible Scottish independence referendum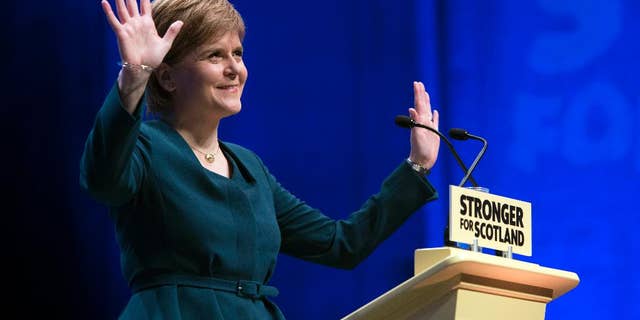 LONDON – Scotland's leader has again warned that a second referendum on Scottish independence is likely if British leaders pursue a radical break with the European Union.
First Minister Nicola Sturgeon closed the Scottish National Party conference in Glasgow on Saturday with a vow to take action to keep Scotland inside the EU's enormous single market even if Britain leaves.
She said if the British government rejects those efforts and takes steps to hurt Scotland's economy she would "make sure" that Scots get another chance to choose a better future.
The pro-independence Sturgeon had said Thursday that her government would shortly publish a bill laying the groundwork for a new independence referendum — the first step toward a new vote on whether Scotland should leave the United Kingdom.