Students and police clash at Egypt's Al-Azhar University for 3rd straight day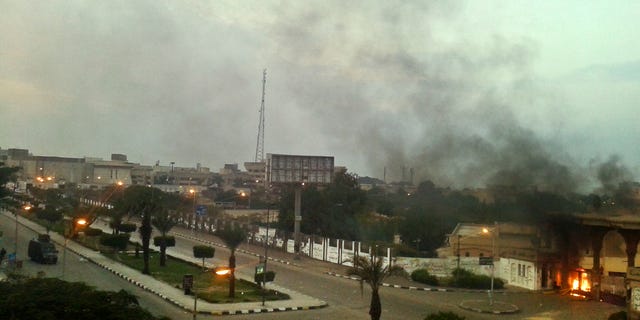 CAIRO – A security official says police have fired tear gas to prevent students of Egypt's Islamic Al-Azhar University from taking protests outside their campus, in the third straight day of unrest there.
Student spokesman Mahmoud Salah said the students organized a strike Tuesday in solidarity with university staff who he said were beaten by security in the violence a day earlier.
At least one student was seriously injured during clashes Monday with police that were set off after students torched security vehicles. Police entered the campus, firing tear gas, chasing students and arresting dozens.
The security official who said police fired tear gas at students trying to march off campus spoke on condition of anonymity because he was not authorized to brief reporters.