Student Loan Proposal Is Getting Bipartisan Support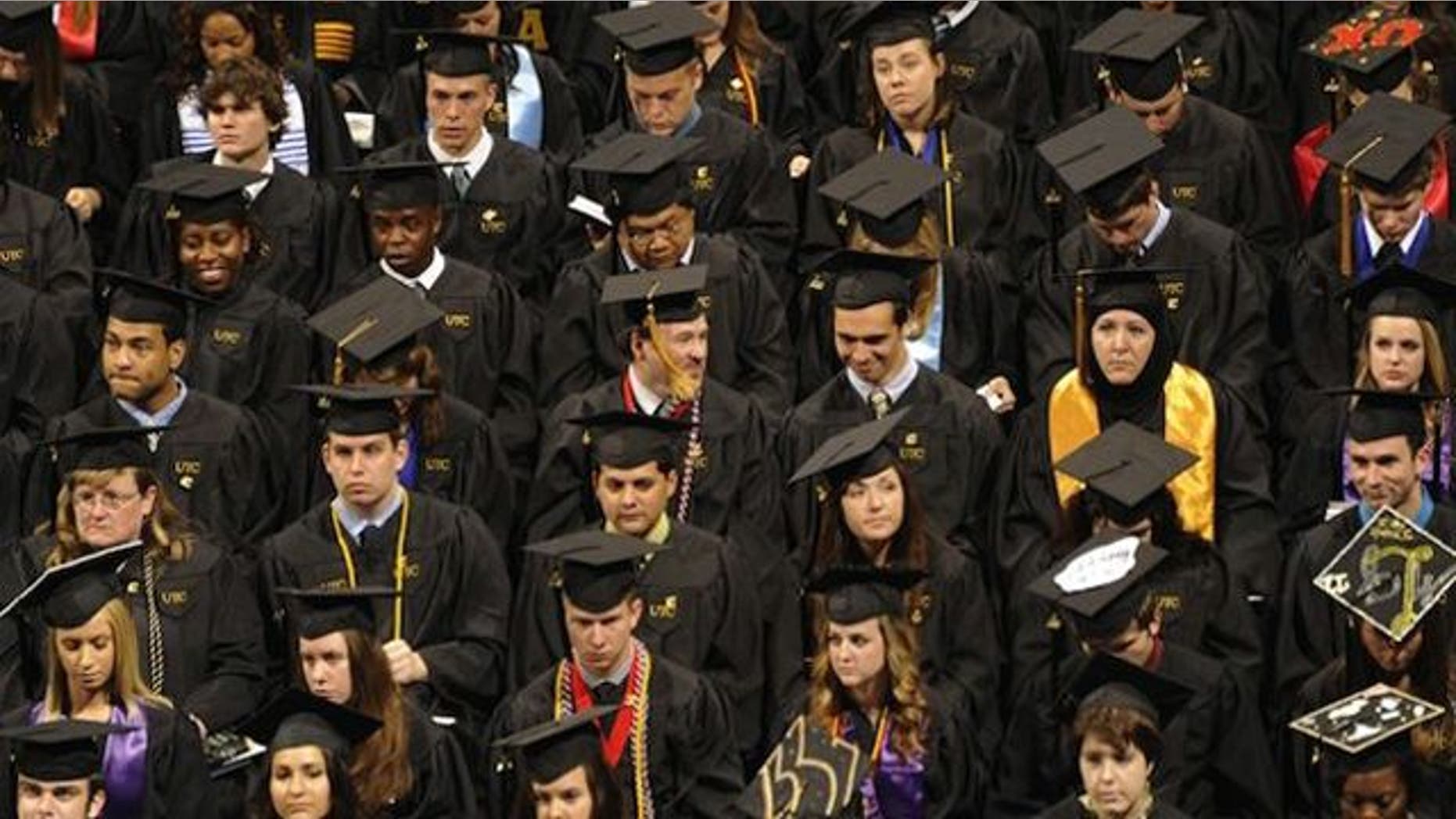 A bipartisan compromise on student loans that would keep interest rates from nearly doubling was gaining momentum in the Senate on Wednesday.
The compromise would preserve fixed-rate loans for all students and linking interest rates with the financial markets.
Students from lower-income families, who pay substantially lower interest rates than those more affluent, would see a slight uptick from the 3.4 interest rates available in subsidized Stafford loans from last year under the proposal being circulated on Capitol Hill. Even so, the anticipated 3.8 percent interest rate is still lower than the 6.8 percent students with subsidized Stafford loans would face if Congress doesn't reach a deal by July 1 to prevent rates from doubling.
Students from more affluent families and graduate students could also see their interest rates decrease in the coming year under the preliminary outline.
The proposal, developed during conversations among Democratic Sen. Joe Manchin of West Virginia, Republican Sen. Tom Coburn of Oklahoma and independent Sen. Angus King of Maine, was being passed among offices. None were publicly committed to the plan until they heard back from the Congressional Budget Office about how much the proposal would cost.
A draft of the proposal was obtained Wednesday by The Associated Press.
Last year, Congress voted to keep interest rates on subsidized Stafford student loans at 3.4 percent for another year during a heated presidential campaign. Without the attention, education advocates worried that the interest rate would revert back to former rates on July 1, leading to extra out-of-pocket costs for students.
Six competing versions of student loan legislation were being considered in the House and Senate. Two bills — Senate Republicans' and Senate Democrats' proposals — both failed to win 60 votes needed to advance last week, seeming to suggest student loans were going to double.
Other proposals had champions among wings of their parties but only the House had passed student loan legislation. That bill drew a veto threat from the White House.
The bipartisan proposal being circulated with just days to spare before interest rates increased borrowed pieces from the various suggestions.
In the potential compromise, interest rates would be linked to 10-year Treasury notes, plus an added percentage — just like Obama's proposal, as well as those from House and Senate Republicans.
The potential compromise would offer students interest rates pegged to the 10-year Treasury rate, plus an extra percentage, depending on their financial needs.
When students sign for loans each academic year, their interest rate would be locked in for the life of that year's loan. For instance, students could wind up paying a higher interest rate for their sophomore year than their freshman year if the economy continues to improve and 10-year Treasury rates increase.
At the end of their studies, students could consolidate their loans. The current system caps that rate at 8.25 percent and lawmakers were considering keeping that in place.
Based on reporting by the Associated Press.
Follow us on twitter.com/foxnewslatino
Like us at facebook.com/foxnewslatino