Student in Spain kills teacher, wounds others, possibly inspired by Columbine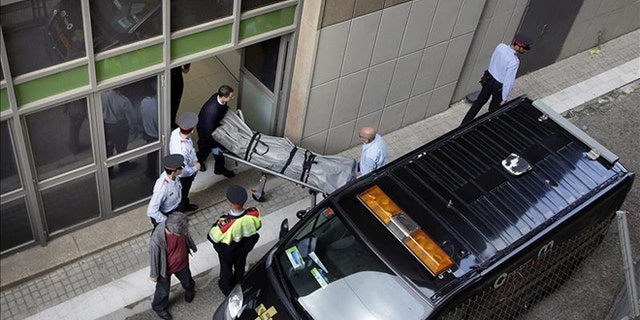 NEWYou can now listen to Fox News articles!
BARCELONA, Spain (AP) – Spanish police said Monday they have detained a boy, who is under 14 years of age, for the suspected killing of a male teacher and the wounding of several others at a school in Barcelona
However, police spokesmen would not confirm whether the unidentified boy was a student at the school in a working class Barcelona neighborhood where the attack took place soon after the school day started.
Though spokesmen confirmed that the teacher was killed with a weapon that had a blade, they would not say what type was used. Spanish National Television and other media outlets reported that the boy was carrying a knife and a crossbow.
Two other teachers and two students were also said to have suffered minor injuries in the attack.
The attack took place at a public high school for students aged 12-16. After the attack, parents and students gathered outside the school in stunned silence, hugging each other.
A spokesman for regional police said it was too early to determine whether the deadly incident — a very rare event in the country — was an attempt to copycat the April 20, 1999, attack in Columbine, Colorado, that saw 12 students and one teacher killed.
Police spokesmen in Spain speak on condition of anonymity because of regional police regulations that prevent them from being identified by name.
Like us on Facebook
Follow us on Twitter & Instagram