Street artist Banksy to send 'Dismaland' timbers to Calais to shelter refugees camped there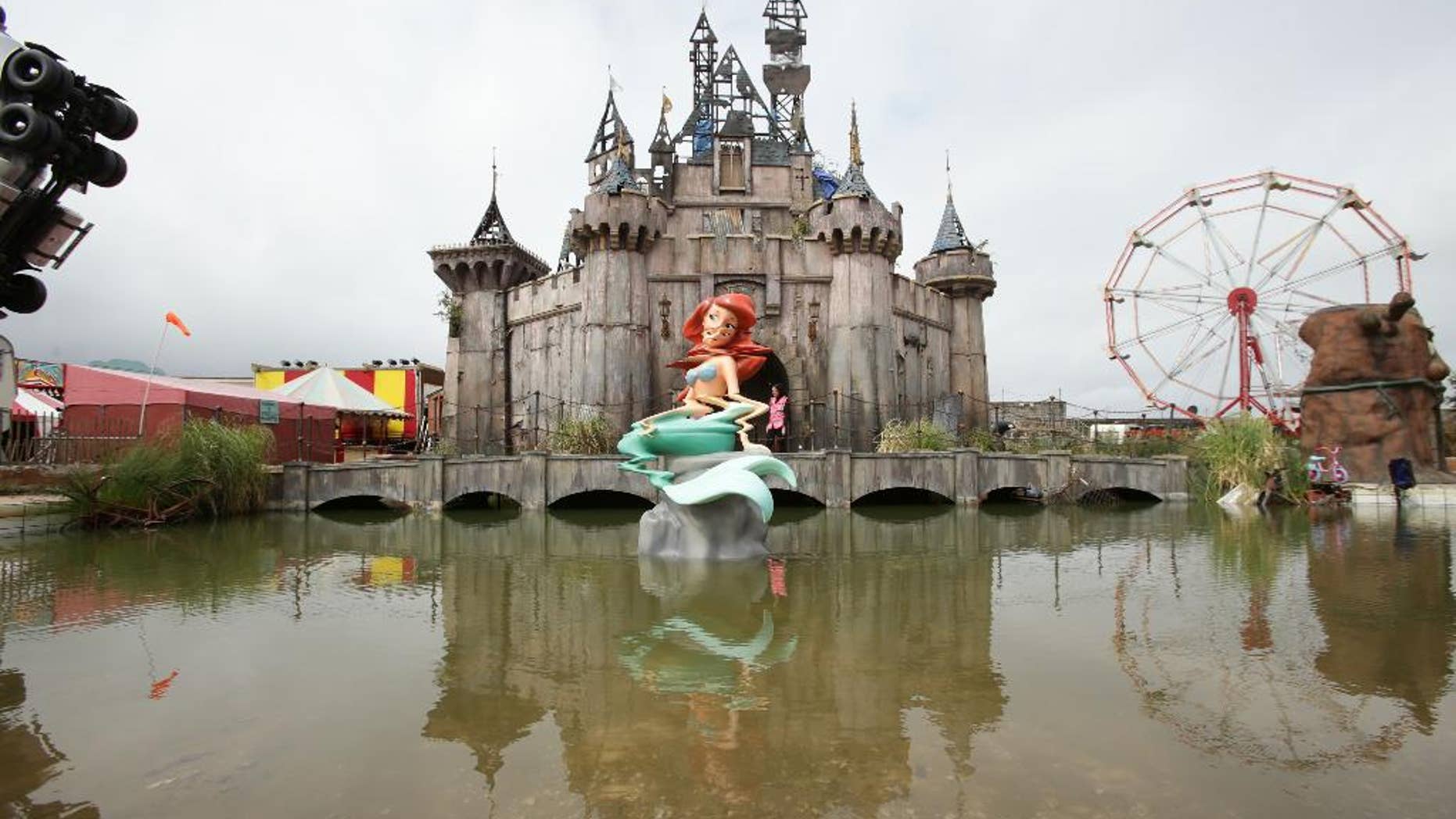 LONDON – Street artist Banksy has said he will send the material from his closed amusement park in England to France to help shelter refugees camped there.
He said on his Dismaland website Monday that all of the timbers and fixtures from the park are being sent to a refugee camp outside Calais for the construction of shelters. Thousands of refugees are in the greater Calais area seeking entry into Britain.
"Coming soon...Dismaland Calais" the artist said on his posting.
The unusual amusement part that closed Sunday after five weeks poked fun at consumer culture. Tourism body Visit Somerset says the exhibition brought 20 million pounds ($30 million) to the faded seaside town of Weston-Super-Mare. Officials say it drew more than 150,000 people.