Stray shot kills California woman in Mexico City for wedding anniversary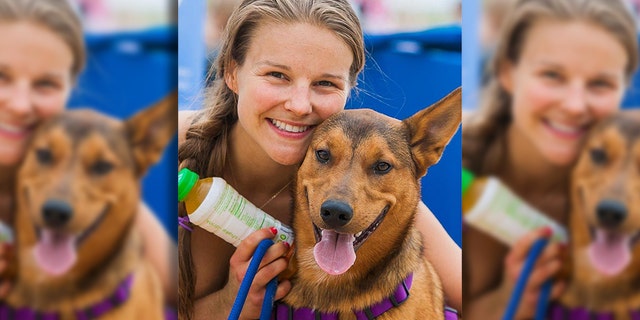 An American woman celebrating her first wedding anniversary was shot and killed in a wealthy Mexico City neighborhood by a stray bullet fired by a gunman on a motorcycle, officials said.
Taniana Mirutenko, 27, of San Francisco, was shot in the head Saturday as she and her husband were leaving a taqueria in the upscale neighborhood of Lomas de Chapultepec, KGO-TV reported. They left for Mexico City July 3.
"A year ago, we were selecting flowers for the wedding. Today we were looking at flowers for the funeral," her father Wasyl Mirutenko told the station.
The intended target was another patron at the taqueria, a 46-year-old bouncer who worked at a bar in another Mexico City neighborhood, the Mexico City prosecutor's office said. He was wounded. The assailants fled.
Mirutenko and her husband were with two friends at the time of the shooting, the prosecutor's office said.
"She was telling me how wonderful, how safe it was," her mother Natalie Mirutenko said, according to KGO.
The U.S. Embassy in Mexico City confirmed the death.
Mirutenko was a senior investor relations analyst for a San Francisco company that issued a statement calling her a "bright and passionate rising star," the station reported. She also played volleyball for Clemson University.
The U.S. State Department issued a travel advisory in March warning travelers to Mexico City to exercise increased caution due to crime.