Stranded cargo ship freed from German sandbank after 3 days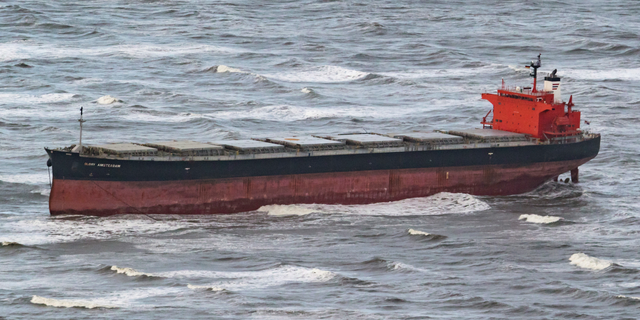 NEWYou can now listen to Fox News articles!
BERLIN – Germany's maritime rescue center says a 225-meter (738-foot) cargo ship has been towed off a sandbank in the North Sea more than three days after it got stranded in a storm.
The central command for maritime emergencies said the Panama-flagged bulk carrier Glory Amsterdam was towed into deeper water Thursday morning. The stranding caused concern because the ship was carrying 1,800 tons of fuel oil and 140 tons of diesel, but authorities said it appeared that no hazardous substances had leaked.
The ship drifted onto the sandbank off the island of Langeoog on Sunday, with 22 crew members on board. Rescuers pumped ballast water out of the ship and then used two tugboats with 1,500-meter (4,920-foot) tow lines to pull it free.