Story of father raising quadruplets by himself touches hearts across country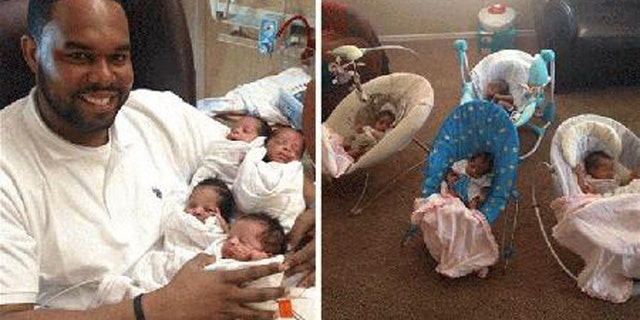 A father in Arizona is raising his four newborn children alone following the death of his wife during childbirth.
The story of Carlos Morales went viral Wednesday after he made appearances in People Magazine and the NBC Today Show.
Morales told NBC's Matt Lauer, "We're just doing our best. I'm feeling really, really grateful for everybody that just came together and helped us."
Morales' wife, Erica, died hours after giving birth to the couple's quadruplets on January 16. She died after going into hypovolemic shock -- which involves massive blood loss -- after her c-section.
The babies, three girls and one boy, are named Paisley, Tracy, Erica and Carlos Jr.
A GoFundMe page has been set up to help the family. As of 1 p.m. Wednesday, more than $380,000 had been raised.
For more stories go to foxsanantoio.com.
Like us on Facebook
Follow us on Twitter & Instagram