Storm in a D-cup -- UK launches sports bra probe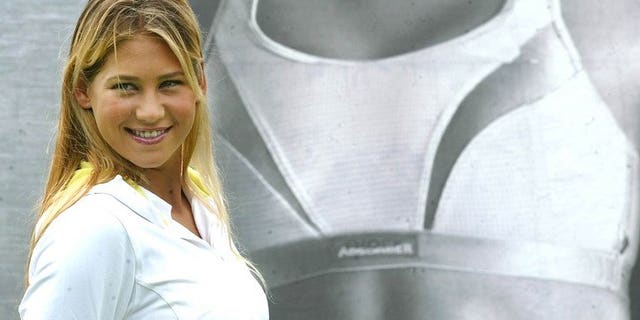 LONDON (AFP) – Three of Britain's top department stores, and the manufacturer of a sports bra once promoted by tennis star Anna Kournikova, are under investigation for fixing prices, the trade watchdog said Friday.
The Office of Fair Trading (OFT) alleges that underwear firm DB Apparel UK entered anti-competitive agreements with John Lewis, Debenhams and House of Fraser between 2008 and 2011.
It said they had the effect of increasing the retail prices of DBA's "Shock Absorber" brand of sports bra, which was advertised in a campaign starring Kournikova with the slogan "Only the ball should bounce".
"The OFT takes allegations of price-fixing seriously," said Ann Pope, the watchdog's senior director of services, infrastructure and public markets.
"Resale price maintenance limits competition between retailers and can lead to consumers paying higher prices."
She added: "We will carefully consider the parties' representations... before deciding whether competition law has in fact been infringed."
DB Apparel, which had approximately 15 percent of the sports bra market during the period in question, said it would "defend ourselves vigorously in this investigation".
"We reject any allegations by the OFT that we have entered into any agreement or understanding with retailers as to their retail prices of our products," the company said.
The department stores said they had all acted within the law.