Still no sign of Chavez after leaving Venezuela 2 months ago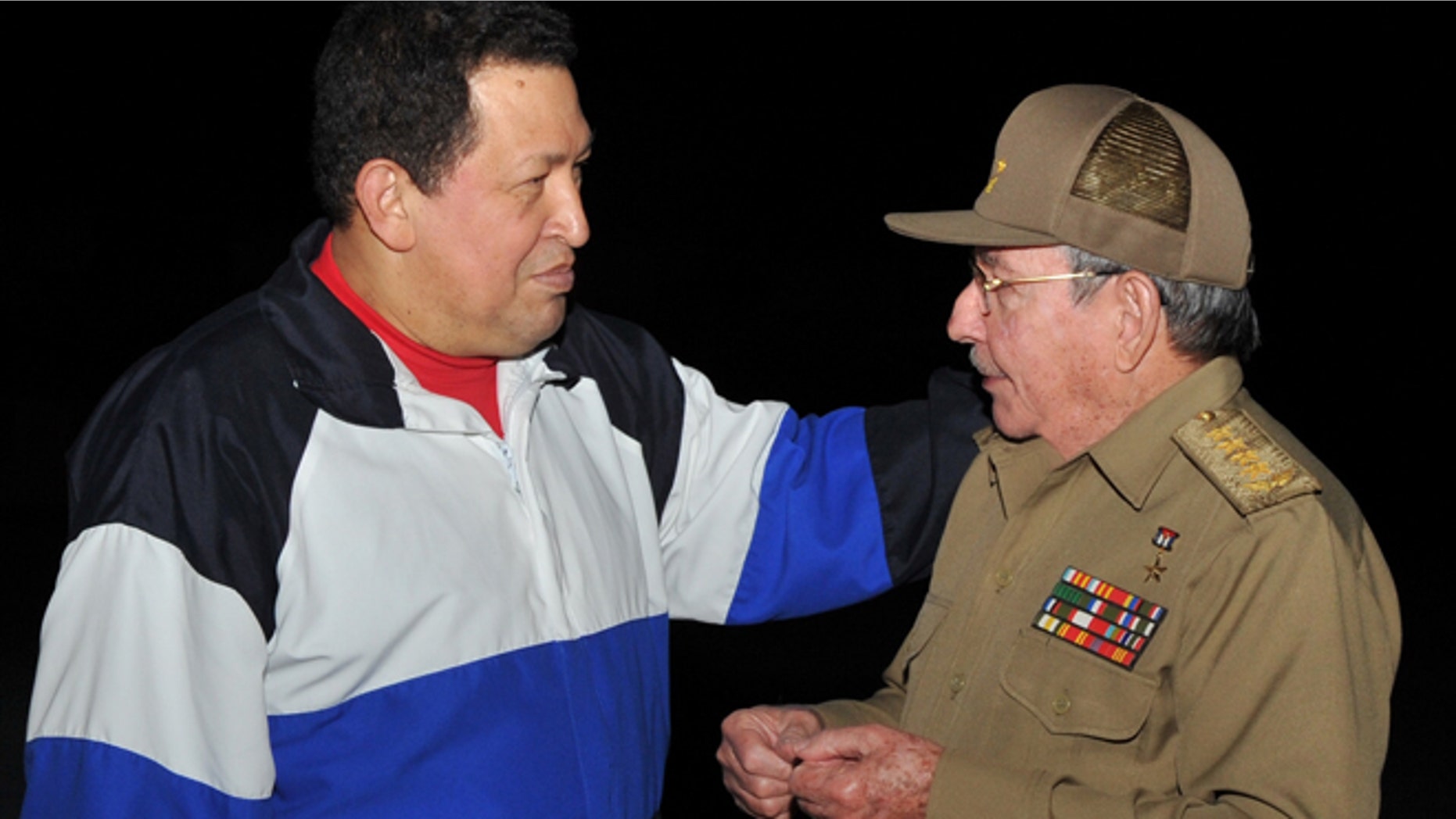 CARACAS, Venezuela – Two months have passed since Venezuelan President Hugo Chavez climbed the stairs of the presidential jet, blew kisses to his supporters and flew to Cuba to undergo his fourth cancer-related surgery.
Chavez hasn't been seen or spoken publicly since that departure to Havana on Dec. 10, and the mystery surrounding his condition has deepened while the government's updates have remained optimistic but have lately offered few specifics.
"The president is in charge and making decisions," Foreign Minister Elias Jaua said Saturday after meeting with Brazil's foreign minister. "It's a slow, slow recovery process. But he is fighting his battle with great faith, and clinging to Christ and clinging to life ... and with the conviction that he is going to win this battle, too."
Jaua, who visited Chavez in Cuba last week, said the 58-year-old president has been making political and economic decisions. On Friday, for instance, the government announced it is devaluing the currency.
Confidants including Jaua have recently said the president has overcome complications including a severe respiratory infection following his Dec. 11 surgery for recurrent cancer in his pelvic region.
Vice President Nicolas Maduro, whom Chavez named as his chosen successor before the surgery, has said that the president should be able to return home once his condition permits it.
When that might be remains unclear, and the long silence of a leader who used to speak on television almost every day has led many Venezuelans to wonder why he is unable to say at least a few words to the country by phone.
Some analysts say they expect that sooner or later, Chavez's delicate health could make necessary a new election to replace him.
"The transition has already begun in Venezuela, and the election campaign has also begun," said Tulio Hernandez, a sociologist and professor at the Central University of Venezuela. "The transition has also begun in people's heads. Sometimes, there are mistakes among government spokespeople, who start to speak of Chavez in the past tense."
Maduro and National Assembly President Diosdado Cabello have recently led street demonstrations where supporters have rallied around the president chanting his name and holding photos of him.
If Chavez were to die or step down from the presidency, a new presidential vote would be called within 30 days.