State TV: PM cancels visits to EU and US in protest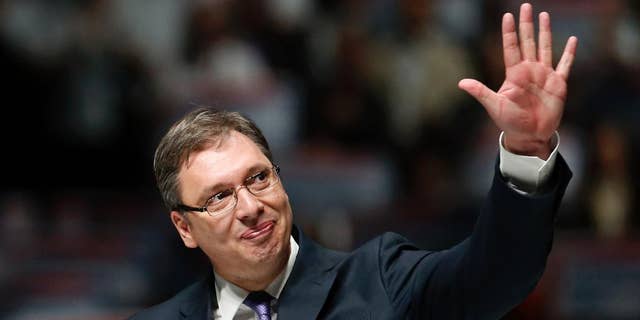 NEWYou can now listen to Fox News articles!
BELGRADE, Serbia – Serbia's state TV says Serbian Prime Minister-designate Aleksandar Vucic has canceled his visits to Brussels and separate talks with American officials after reports in a pro-government newspaper that the EU and U.S. ambassadors are fueling protests against his rule.
Vucic, a former ultranationalist, was scheduled to travel later this month to Brussels for the formal opening of EU membership talks and to the US on an inaugural Air Serbia flight to New York.
The cancellation comes amid increasing pressure by Russia against Serbia joining the EU and NATO.
Thousands of people protested Saturday against the demolitions in a Belgrade area marked for an Emirates-financed real estate project. The protests have become a challenge to Vucic, who faces accusations of autocratic rule despite promising to take Serbia toward EU integration.