State media, activists say mortar attack in central Syrian city has killed at least 19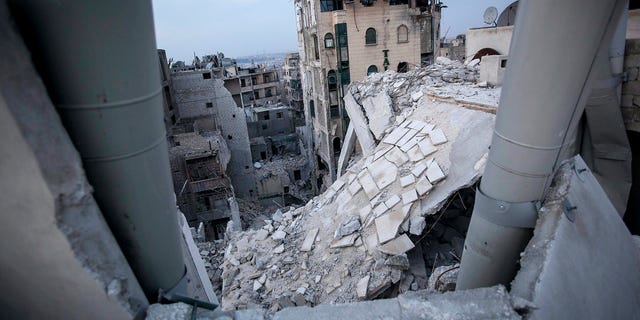 BEIRUT – Syrian state media and anti-government activists say a mortar attack has killed at least 19 people in the central city of Homs.
The official SANA news agency said late on Sunday that the mortar rounds slammed into the pro-government Ghouta and Karm al-Shami neighborhoods of Homs.
It blamed "terrorists" for the attack, employing the term the government uses to describe those trying to topple President Bashar Assad.
The Britain-based Syrian Observatory for Human Rights activist group also reported the mortar attack in Homs.
Syrian rebels often lob mortar rounds into pro-government neighborhoods of cities and towns, while President Bashar Assad's forces indiscriminately strike rebel-held areas with artillery, airstrikes and surface-to-surface missiles.
Syria's civil war has killed more than 120,000 since the crisis began in March 2011.