Spanish police seek employee on phone with train driver at time of deadly crash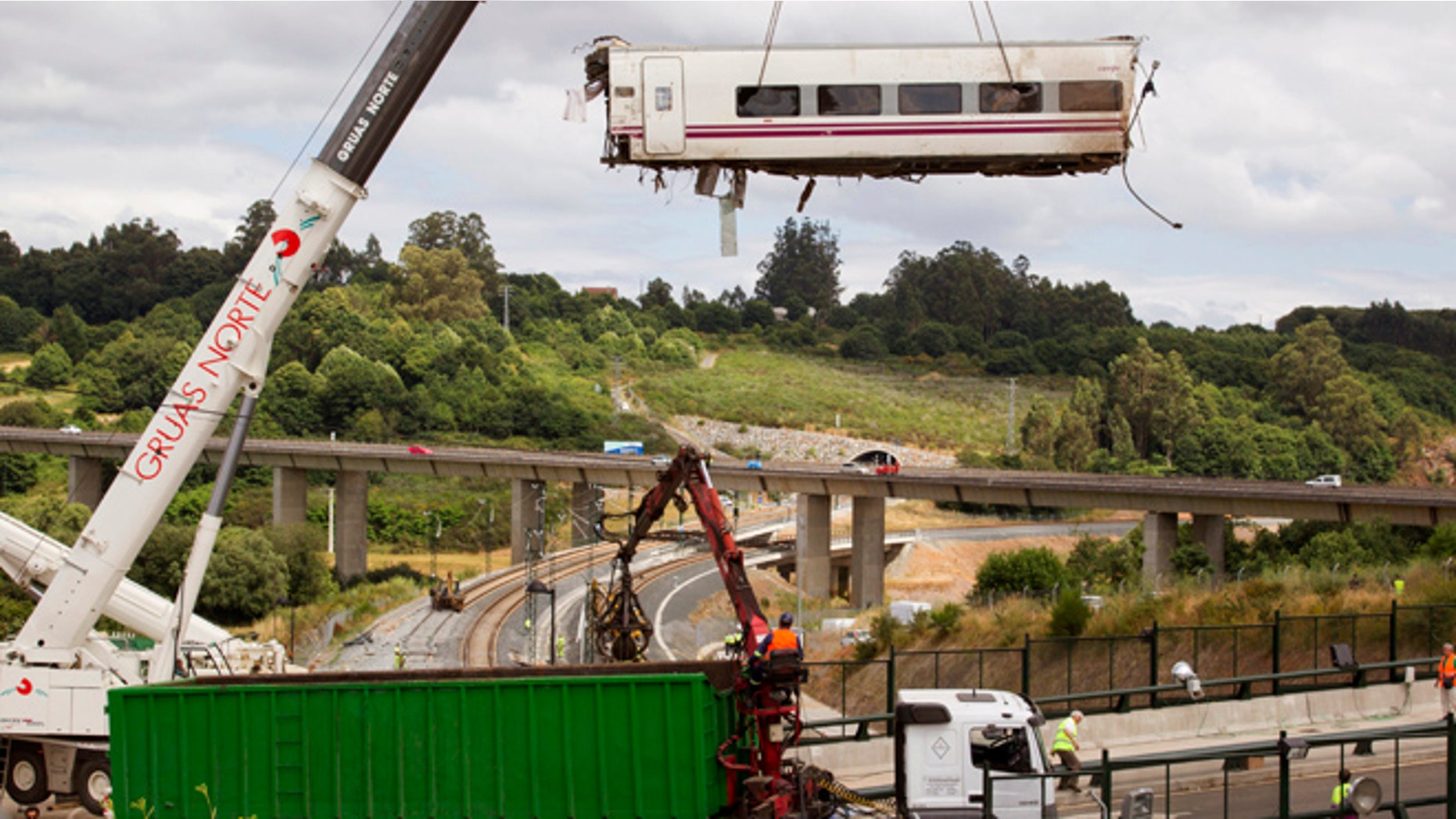 MADRID – Spanish investigators are trying to identify an employee of the Renfe state rail company who was on the phone to a driver at the moment his train crashed last week, killing 79 people in the country's worst rail accident in decades.
A court spokeswoman said Wednesday the employee called driver Francisco Jose Garzon Amo some two minutes before the train barreled into a high-risk curve at almost twice the speed limit, causing it to derail and slam into a wall and track embankments.
She said the call had not ended when the accident occurred.
A Renfe spokeswoman said phone contact between drivers and control centers is not unusual but not recommended if it poses a risk.
The officials spoke on condition of anonymity in keeping with their workplace regulations.