Spanish couple who survived Tunis terror attack hid all night in museum, emerged safe and well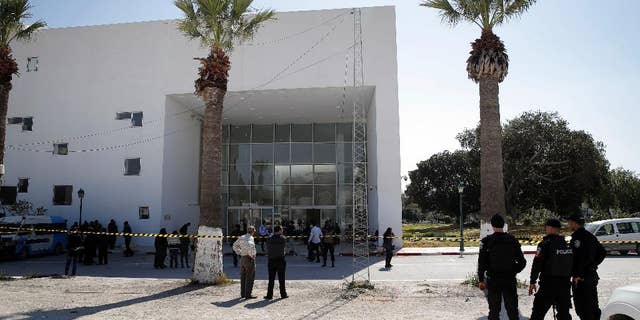 MADRID – Spain's foreign minister says two Spaniards who survived a terror attack at a Tunisian museum hid inside the building all night.
Jose Manuel Garcia-Margallo said Juan Carlos Sanchez and Cristina Rubio, who is four months pregnant, appeared after dawn Thursday and were well.
Garcia-Margallo told reporters in Valencia that Spanish consular officials and police had searched all night for the couple, who were neither listed among the 23 dead nor among those found safe after Wednesday's attack on the National Bardo Museum in Tunis.
He said the Spanish couple killed in the Tunis attack were celebrating their 50th wedding anniversary and it was the first time they had travelled outside Spain. Their two children were flying to Tunis along with a terror attack counselor to retrieve their parents' bodies.